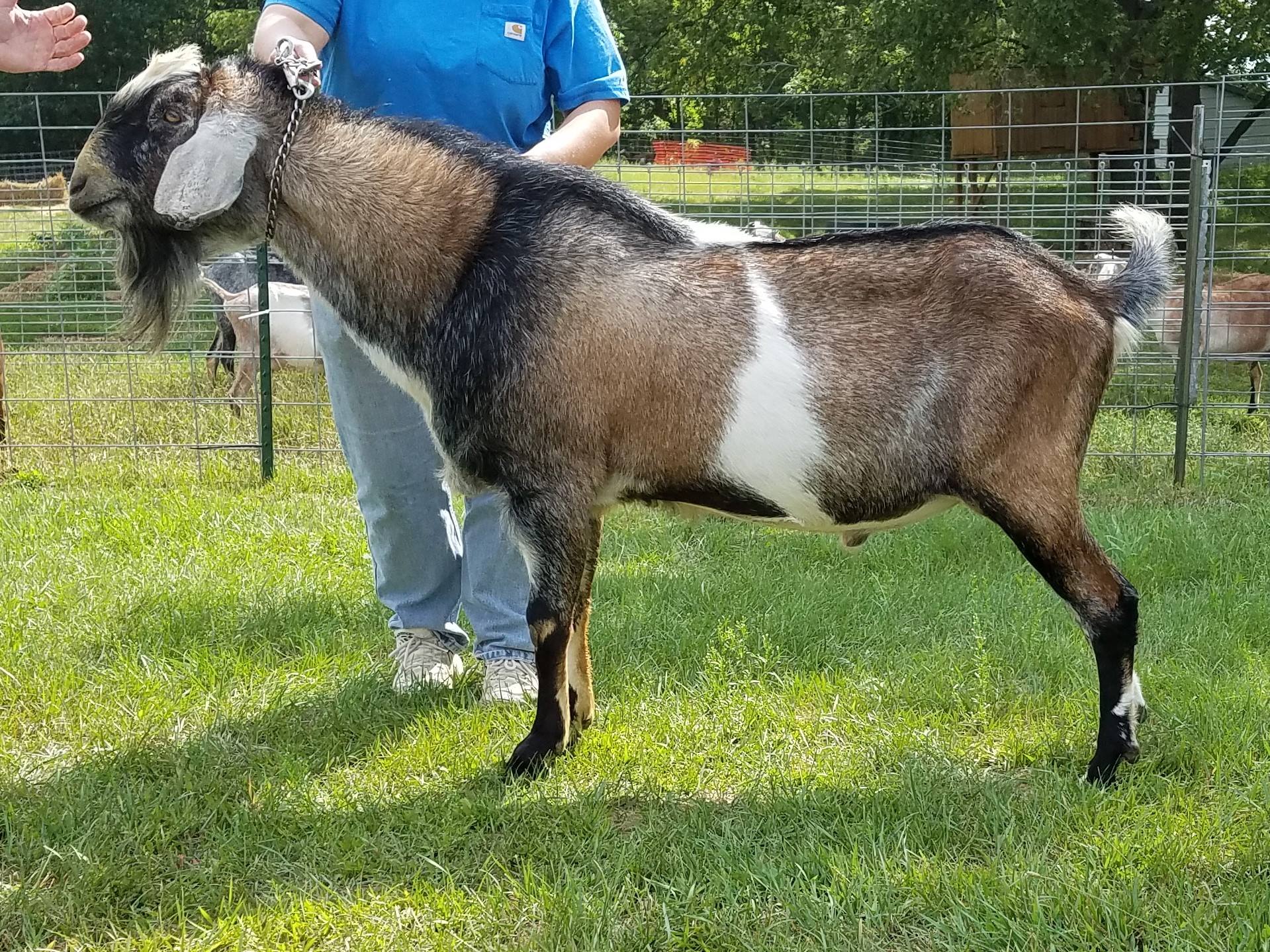 Purebred Nubian buck
***DNA on file***
***Parentage Verified***
DOB: 03/03/2013
Registration #N001625922
Linear Appraisal (LA) Scores:
2017:  04-06 EX90 VEE
2016:  03-02 VG88 VEE
2014:  01-03  81 +++
Sire (AI): SGCH ++*B Wingwood Farm Finding Atlantis LA: 03-05 EX91 VEE
Dam: SG Land of Havilah ShekinahGlory 2*M LA: 06-03 VG88 VEEV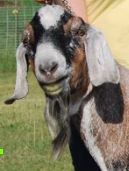 Triumph is the result of our 2013 AI adventure, and he is everything I hoped for and more! Atlantis greatly improved breed character ears, and I think he also moved the thurls higher and forward.
A big thank you to my friend, Sarah, for AI service! Thank you to Atlantis' owner: Holly of Hoanbu Dairy Goats, for making semen available! Another thank you to Atlantis' breeder, Wingwood Farm, for breeding this wonderful buck!
Thank you God for causing the genetics we needed to mesh so well, and for the inspiration for this boy's name: "Thanks be to God who always causes us to triumph through Our Lord, Jesus Christ!"
Click here for his ADGA pedigree.
---
Other pictures of Triumph: