Page Updated: June 9, 2022
This list does not include any Bulk Single Herbs that are currently out of stock. We try to update our website inventory every Thursday, so the product page will show if we are out of stock or have a low inventory.
***Raw Material Availability – There are various reasons why a Raw Material may be hard to locate such as failed crops, time of season, supply & demand etc. Other times we can locate the Raw Material, but it doesn't pass our strict lab testing. When we have received Raw Material that passes our testing protocols, the Stock Date will be updated.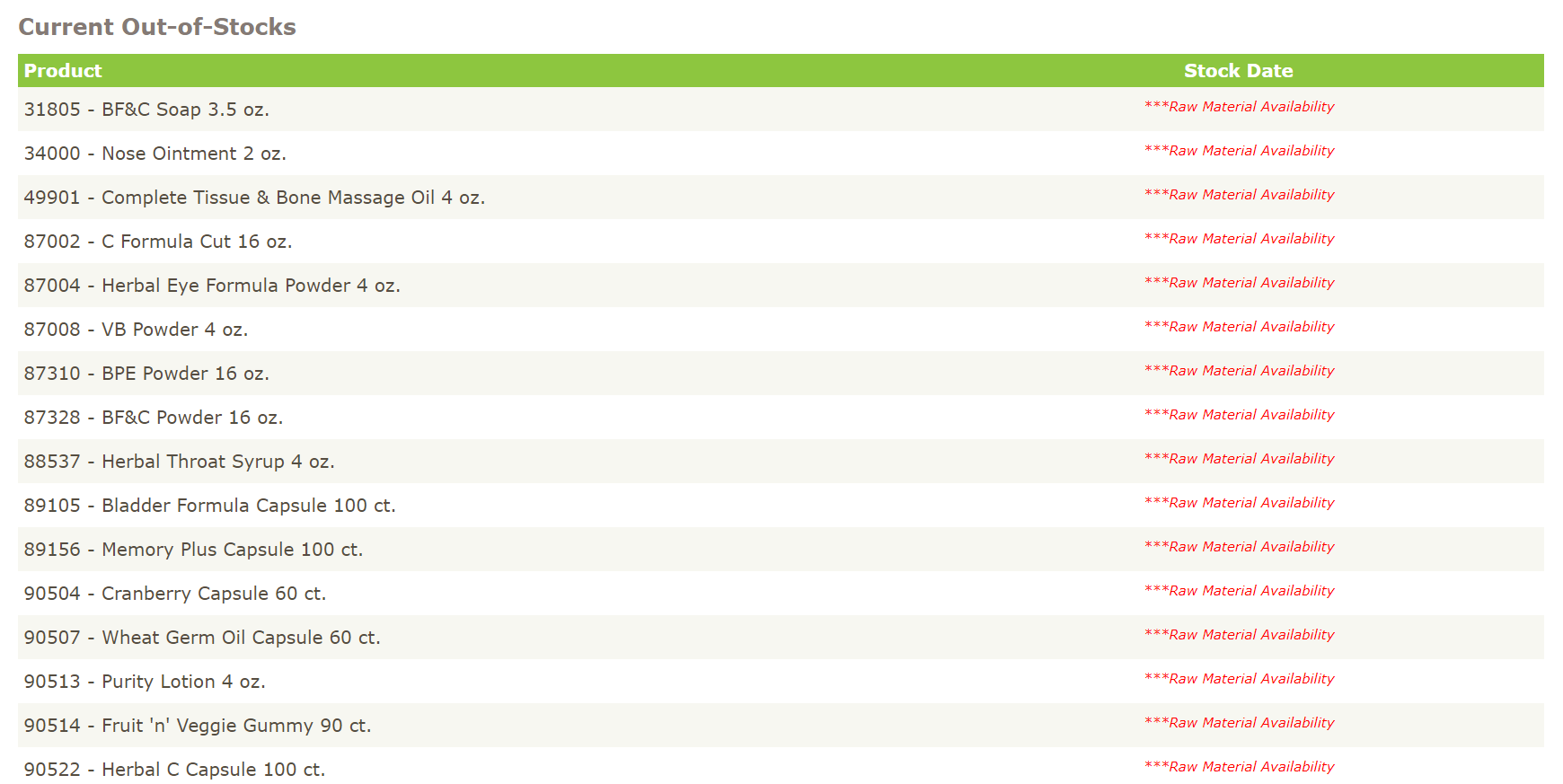 ---

---