Purebred Nubian doe
Registration # N2063555
DOB: 03/28/2019
Sire: *B Land of Havilah ATL Triumph, EX90 VEE
Dam: Land of Havilah MA Lilly 4*M
Genetic Information
DNA Typed, Parent Verified
G6S: Normal (N/N)
Alpha S1 Casein: B/B
Scrapie Variant: NS/QQ
LA Scores:
None yet
Jasmine is out of our amazing buck, Triumph, and our lovely doe, Lilly. She is several generations deep in natural raising in the dam lines on both sides of her pedigree.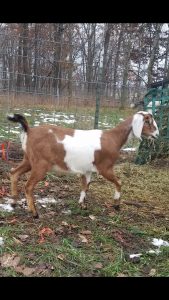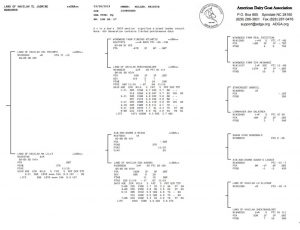 ---
Jasmine's sire: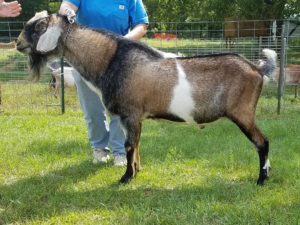 Her sire, *B Land of Havilah Triumph, EX90 VEE, is out of SGCH ++*B Wingwood Farm Finding Atlantis LA: 03-05 EX91 VEE.
Atlantis' sire is Real Tactition, EX90 VEE. 2012 ADGA National Show Premier Sire.
Atlantis is the paternal brother to GCH Wingwood Farm TAC Sasha 6*M, the 2012 ADGA National Champion (Nubian).
---
Jasmine's dam: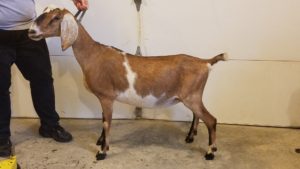 Her dam is our Land of Havilah MA Lilly. She is a gorgeous doe that the ADGA Appraiser absolutely loved this year (2019). Our Linear Appraisal was in September this year and unfortunately Lilly didn't fill well that day, which affected her mammary score. I can't wait to see her freshen and be appraised again in 2020. Lilly earned her Advanced Registry (AR) designation and was awarded her 4*M as a First Freshener.
---