Aurora is retired to live out the rest of her days here on the farm 🙂
American Nubian doe
ADGA Genetics link: N001705754
ADGA Registration #AN1705754
ADGA awards: 3*M, AR
VGL Case #ADG3326
DOB: 05/09/2014
Sire: +*B Land of Havilah ATL Triumph
Dam: Land of Havilah MDS Daydream 2*M
---
Description
BLUE ROAN, WHITE SPLASHES, BLAZE, & SILVER EARS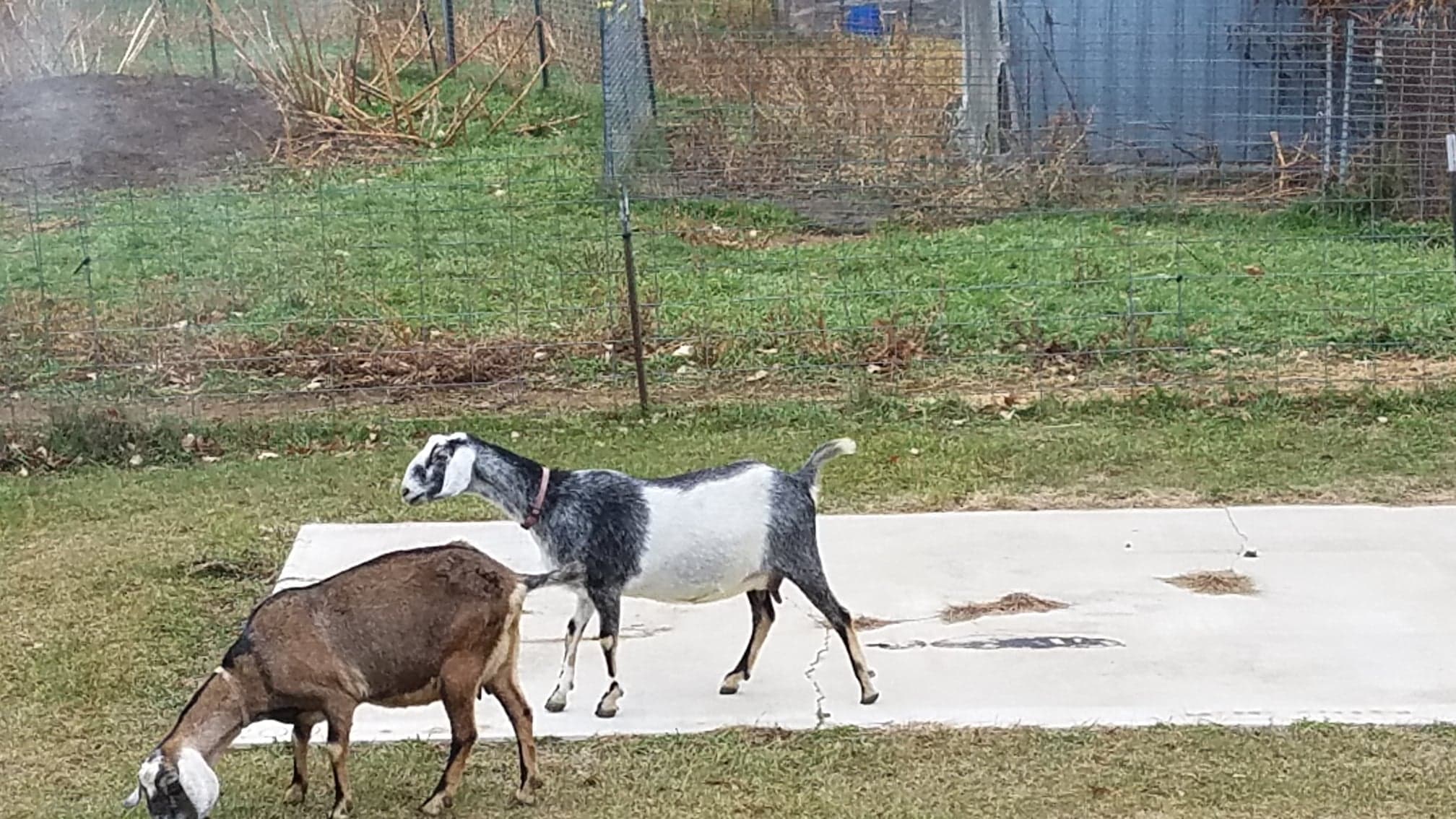 ---
Genetic Information
DNA Typed, Sire Verified
G6S: Normal by parentage
Scrapie Variant: NS/QQ
---
Linear Appraisal scores
2016: 02-01 VG85 +V+V
2019: 05-04 VG87 VEVV
---
DHIR (Milk Test) Results
Year
Age
DIM
Milk #
Fat %
Fat #
Protein %
Protein #
2016
1-11
238
1321#
5.5%
73#
3.3%
44#
2019
4-10
305
880
2535#
3641#
6.1%
6.1
155#
222#
3.7%
3.7%
93#
136#
2021
7-03
259
2069#
3.8%
78#
3.3%
68#
2022
(raising kids)
8-01
112
1166#
4.4%
51#
3.9%
45#
Jubilee's lactations
Herd #34-00-5007. Index #13.
Updated: 10/28/2022
*In Progress
---
Awards
Jubilee earned her 3*M designation as a First Freshener in 2016.

She earned her *M in all three categories. She is an AR (Advanced Registry) doe and all her bucklings will have their *B designation as long as their sire is a *B or +B.

---
Jubilee's dam
Daydream is a *B BlissBerry CR McDreamy x SG Land of Havilah Sonador 1*M daughter. Sonador was the 2011 & 2012 ADGA Top Ten Breed Leader in all 3 categories – milk, butterfat, and protein – as a Recorded Grade Nubian. McDreamy's dam is the lovely SGCH BlissBerry R Rockin' Robin 2*M – ELITE Doe, and 2006, 2007, and 2010 ADGA Top Ten Breed Leader Nubian, click here to go to McDreamy's page the for an exact breakdown of Robin's placings.
---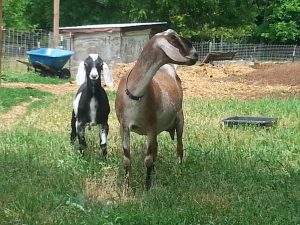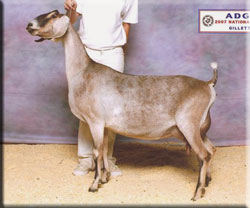 ---
Jubilee's sire
Jubilee's sire is +*B Land of Havilah ATL Triumph. Tri has been throwing some gorgeous kids! He is out of our strongest doe in both DHIR (milk production) and LA (Linear Appraisal), SG Land of Havilah ShekinahGlory 2*M. Shekinah was #2 on the State of Michigan 2013 DHIR Honor Roll for milk, butterfat & protein, and she earned SG status in September 2013. Tri's sire (via AI) is SGCH ++*B Wingwood Farm Finding Atlantis.
---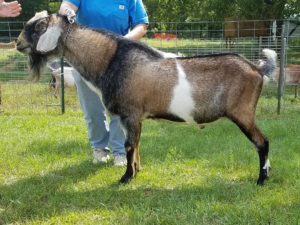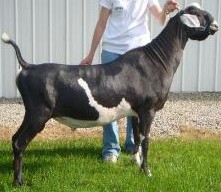 ---