Purebred Nubian buck
ADGA Genetics #N1498962
ADGA Registration #PN1498962
VGL #ADG2316
**DNA on file** 
**Parentage Verified**
DOB: 03/19/2008
Tested G6S Normal
TVMDL Negative: CAE, CL, Johnes Oct 2012
BioTracking: CAE Negative 10/2013

LA/Classification Score:
2011:  03-03 EX91 EEE
2016: 07-06 EX93 2E (Classification in Canada)
Sire:   J&R Spirit's LFS Hot Tamale
Dam: SGCH Desert Willow KE CK Kailia 2*M
We are so excited to add Kaitai's bloodlines to our herd using AI again this year (2016 breeding season)!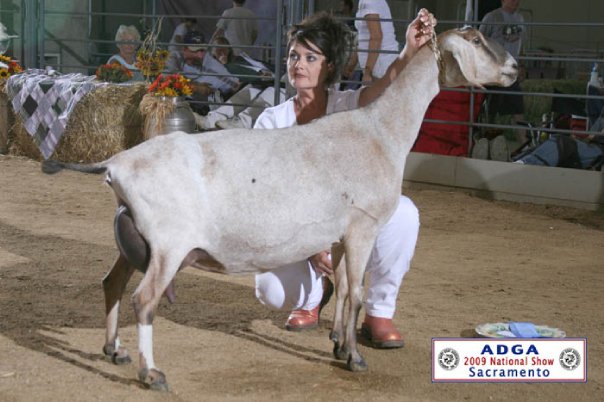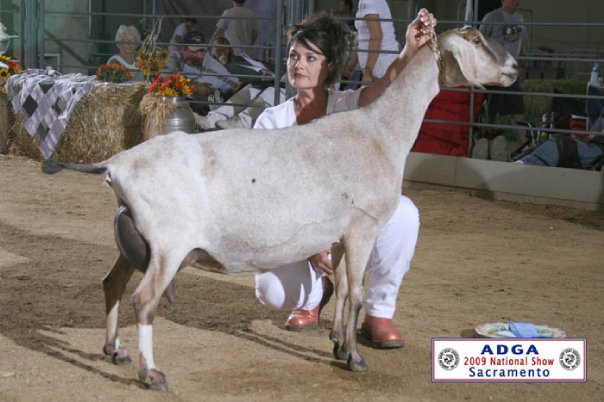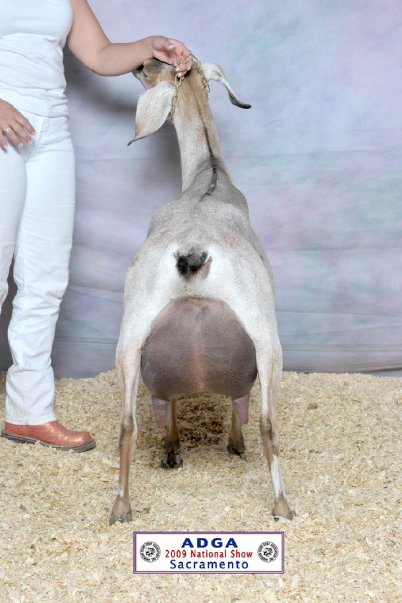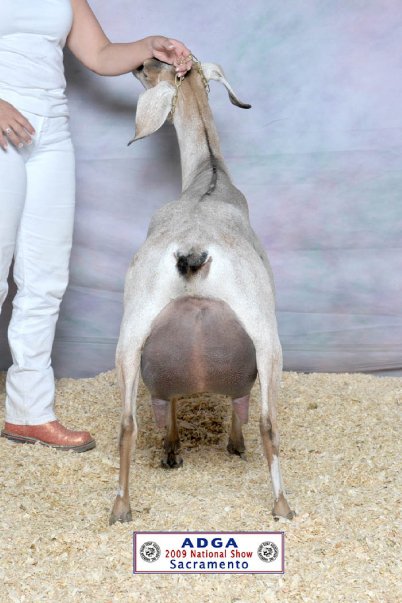 Kaitai is out of the gorgeous SGCH Desert Willow KE CK Kailia 2*M, EX93 EEEE, the 1st pl/1st Udder and Reserve Best Udder at the 2009 National Show as an 8 yr old.  We admire her not only for her own accomplishments, but specifically for the outstanding offspring she has produced.
Some maternal sisters to Kaitai include:
SGCH J&R Spirit's LFS Korrine 3*M, 7-05 91 (EEEE);
SGCH J&R Spirit's Maxim Kaitanna 3*M, 5-04 91 (EEEE);
SGCH Alize Kailia's Kovergirl 3*M, 4-04 90 (VVEE); and
SGCH Alize Kairisee 3*M, 3-04 90 (VVEE).
Additional maternal siblings include: +*B J&R Spirit's Dakota's Kaiyoum – sire of 2009 ADGA Reserve National Champion & Best Udder, SGCH J&R Spirit's DK Kovergirl; SG J&R Spirit's SESR Klass Act 3*M, 3-05 EX91 (VEEE); and his littermate sister, SGCH J&R Spirit's HT Kaliente, 2008 Spotlight Sale Consignment and 2nd place Three Year-Old at the 2011 National Show.
According to  Megan at Lakeshore Farms website (Kaitai's former co-owner), "Kaitai descends from an extremely strong dam line that has continually proved itself across several different bloodlines and within many herds.  Kaitai is a beautiful dairy buck who is tall, sharp, clean, long and level. He has straight forelegs and square set to his rear legs."
According to Holly at Hoanbu Dairy Goats website (Kaitai's former co-owner), "Kaitai easily finished his championship the first time I took him out, going Grand in all three rings of a triple ring buck show. He followed it up with another couple Grands and ended it with going undefeated in his class with 5x 1st and 5x GCH and even with 2 Best In Show wins! Kaitai also earned his superior genetics designation in this first year that I owned him. He is a gorgeous buck who is throwing correct, square kids that start out pudgy but grow into very dairy individuals who are just getting better every day."
I hoping for some Kaitai does and a son to add to our herd!  I have seen photos of several Kaitai daughters who have exceptional mammaries.
Special thanks to Kaitai's current owner, Haldibrook Caprines in Canada, and to the following herds for allowing us to share pictures of their beautiful Kaitai daughters: