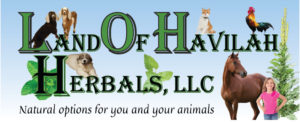 "And a river went out of Eden to water the garden; and from hence it was parted, and became into four heads. The name of the first is Pison: that is it which compasseth the whole land of Havilah, where there is gold; and the gold of that land is good; there is bdellium and the onyx stone."
Genesis 2:10-12
Located in the scenic Irish Hills of south central Michigan, resting on 20 rolling acres of field and woods you will find Land Of Havilah Farm. Our personal piece of paradise here on Earth. It is pronounced "Hah-vil-ah", soft vowel sounds.
Paul, Kristie (that's me), Michael, Daniel and Rebekah; our Great Pyrenees livestock guard dog, Joy; our kitty, Kirby; and our Registered Nubian Dairy Goats – LOL – too many to name here!
I am a Certified Master Herbalist trained through the College of Herbal Medicine's Master Herbalist program, and a Certified Aromatherapist. If you are interested in more information to further your own herbal or aromatherapy education, I have a link to my school (The School of Natural Healing) on the Links & Discounts page.
Featured Products
We invite you to visit our Products page to see our entire selection!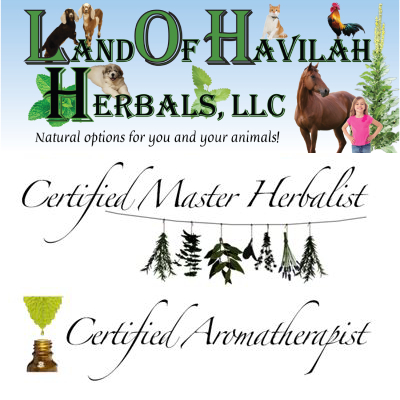 Several years ago, we started our very first website. I had done lots of research about how I could raise my animals naturally and I desired to share that information and explain how we implemented those things here on our farm. Over the years, people started emailing and asking about where they could purchase the herbs that I mentioned, and there were times that they came back asking how to use the herbs that they had purchased, but they had the wrong herb, or the wrong form of that herb. I started wondering about how we could meet the need and help people throughout the purchase process to ensure that they got exactly what they needed. We wanted to provide one place that offered a large selection of single herbs, Dr. Christopher mixes, empty capsules, encapsulators, tinctures, salves, etc. at good prices, and we wanted to know that the herbs were efficacious and FRESH, SO I started Land of Havilah Herbals. As a Certified Aromatherapist, I am very picky about the essential oils I use. I offer third party tested, therapeutic quality essential oil products through our doTERRA website. I have to have them on a separate website from this one, click here for more information.
Want to follow the current happenings at our farm? Like us on Facebook!