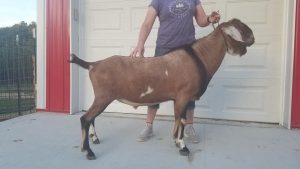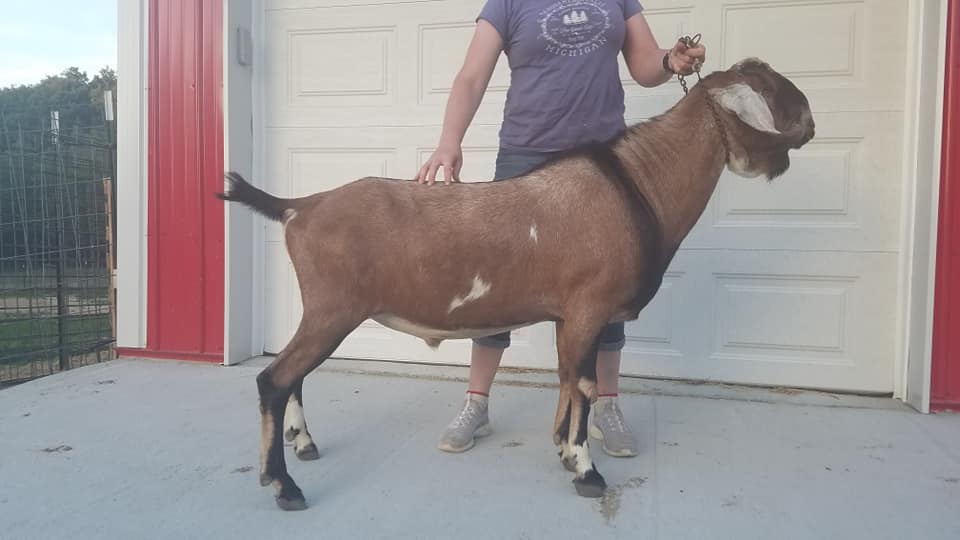 Purebred Nubian buck
ADGA Genetics link: N001901426
ADGA Registration # PN1901426
AGS Registration #N60734
VGL Case #ADG12112
DOB: 04/14/2017
Sire: +*B Land of Havilah ATL Triumph
Dam: Land of Havilah MC Red Clover 3*M
---
Genetic Information
DNA Typed, Parent Verified
G6S: Normal (N/N)
Alpha S1 Casein: A/N
Scrapie Variant: NS/QQ
---
Linear Appraisal Scores
2018: 01-03 81 +++
2019: 02-05 83 ++V
---
Midas is a combination of two really nice bloodlines within our herd. He is a gorgeous buck, he is very good in head, front and rear legs, and body capacity. He is exceptionally wide with great substance of bone, which he passes on to his kids. ADGA hasn't been able to provide us with a linear appraisal since 2019, so I'm excited to see how he scores as a mature buck and seeing how his daughters appraise.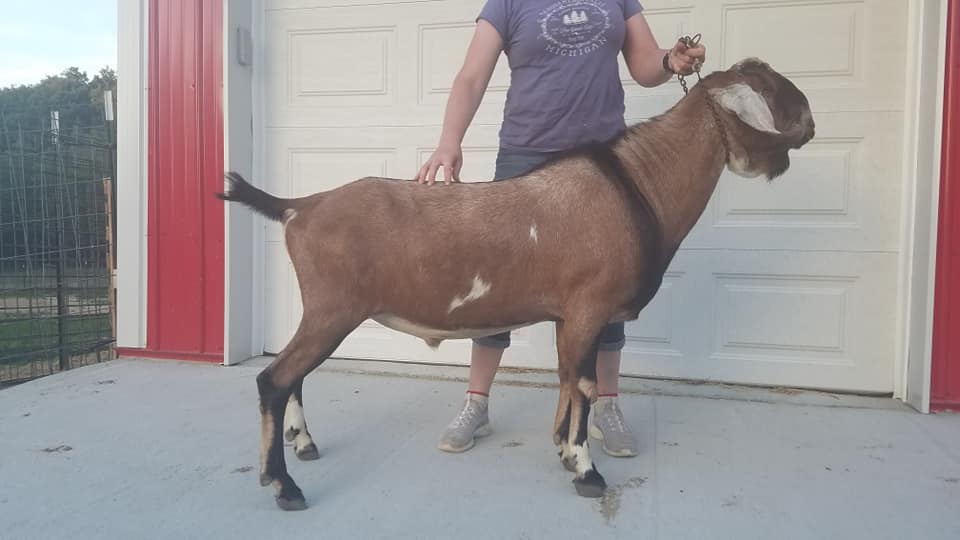 ---
Midas' Progeny in our Herd
LAND OF HAVILAH MG STARBURST 2*M
LAND OF HAVILAH ONLY IMAGINE 4*M
---
---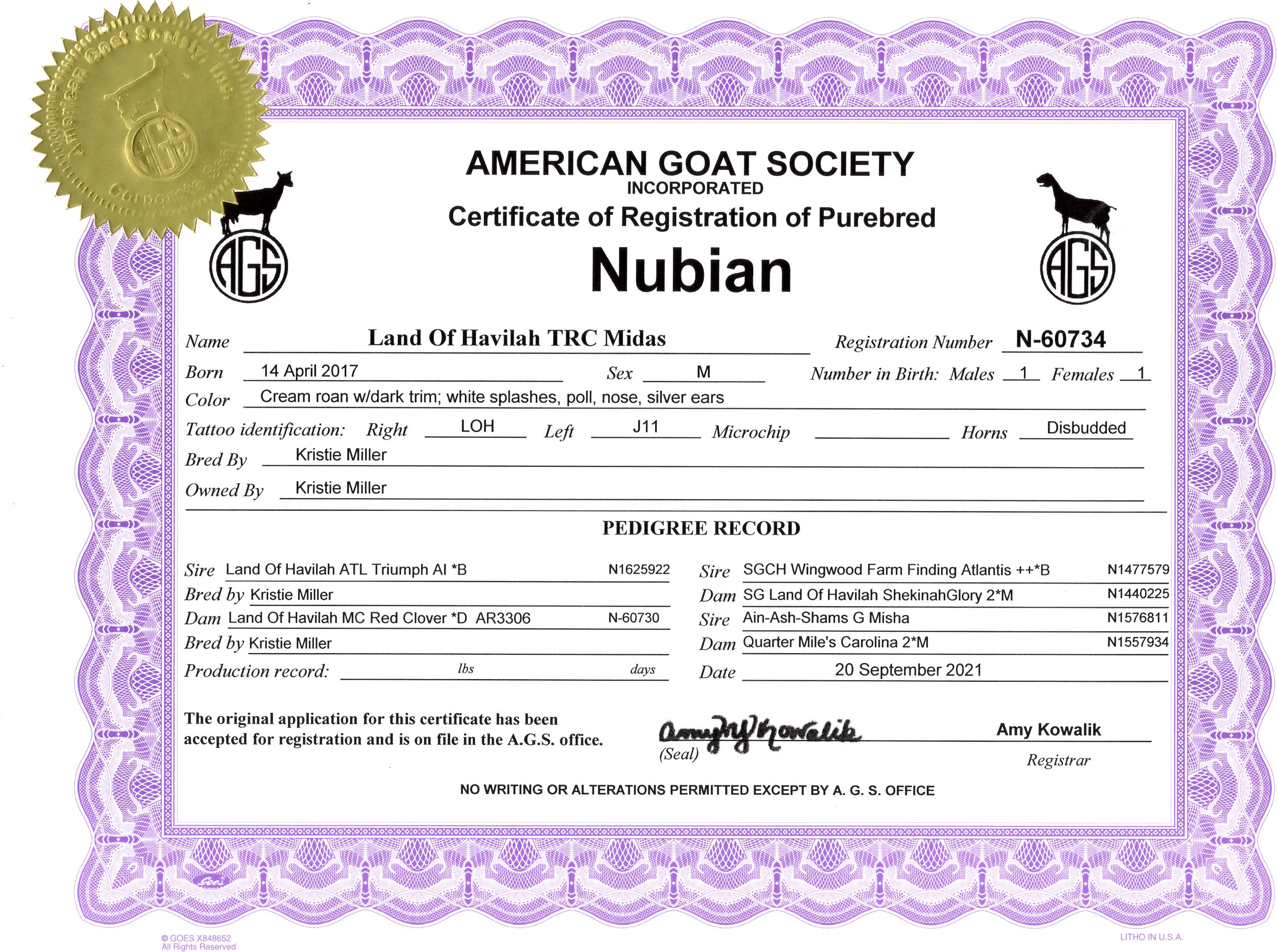 ---
---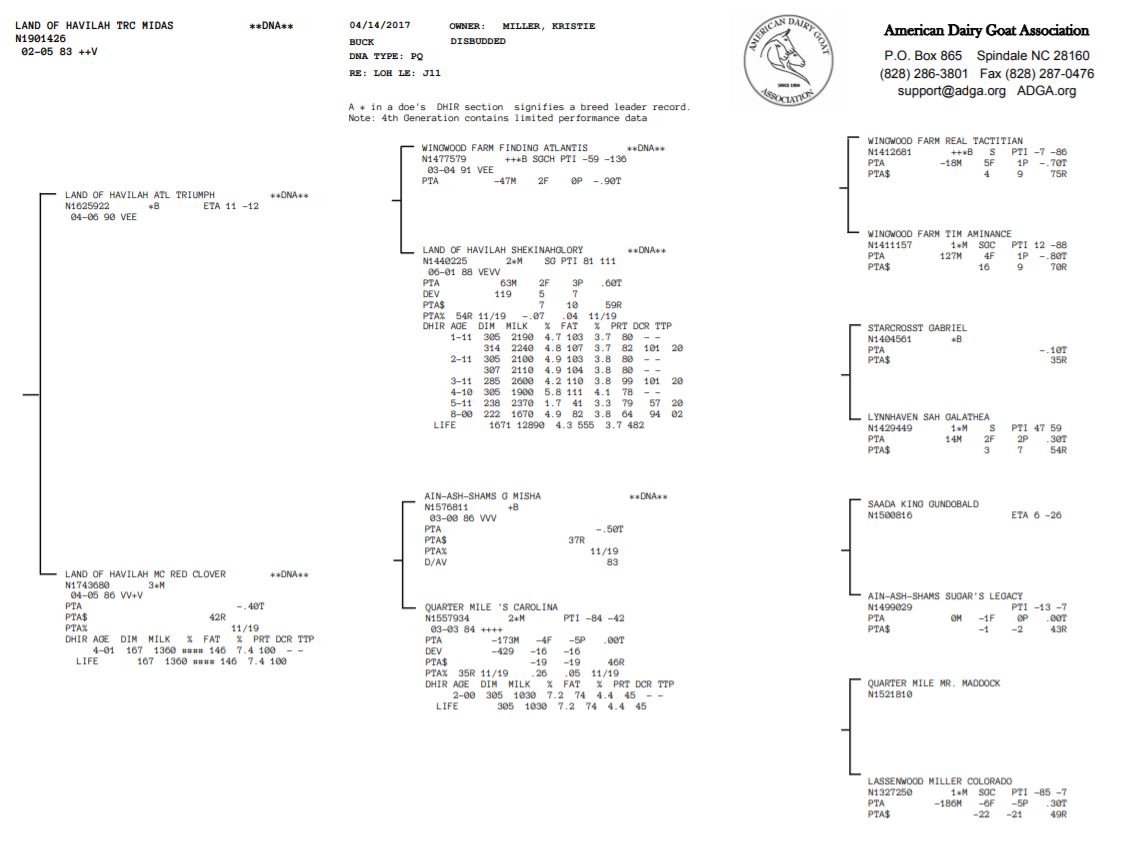 ---
Midas' sire
His sire is our very own, +*B Land of Havilah ATL Triumph. Triumph is out of our doe, SG Land of Havilah ShekinahGlory 2*M, LA: 06-03 VG88 VEEV. Shekinah is retired now, but reigned as our strongest doe for many years. Shekinah has earned many awards and was second place on the Michigan DHIR Honor Roll a few years ago. Triumph's sire via artificial insemination is SGCH +*B Wingwood Farm Finding Atlantis, LA: 03-05 EX91 VEE.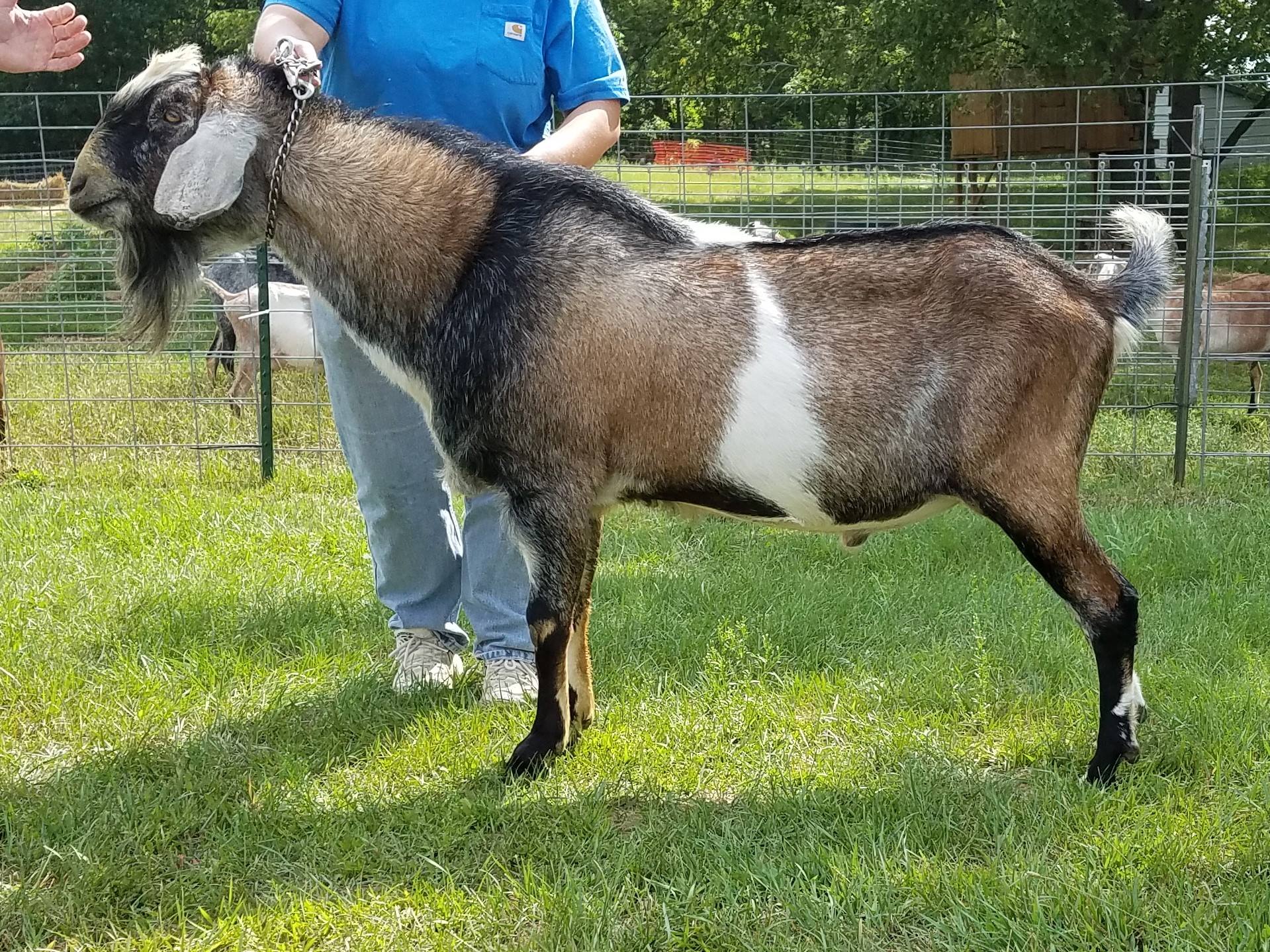 ---
Midas' dam
Midas' dam is our Land of Havilah MC Red Clover 3*M. She was sold via reservation before she was born, and I was thrilled when it fell through and I was able to keep her in our herd! Clover is a beautiful doe, and has just earned her 3*M!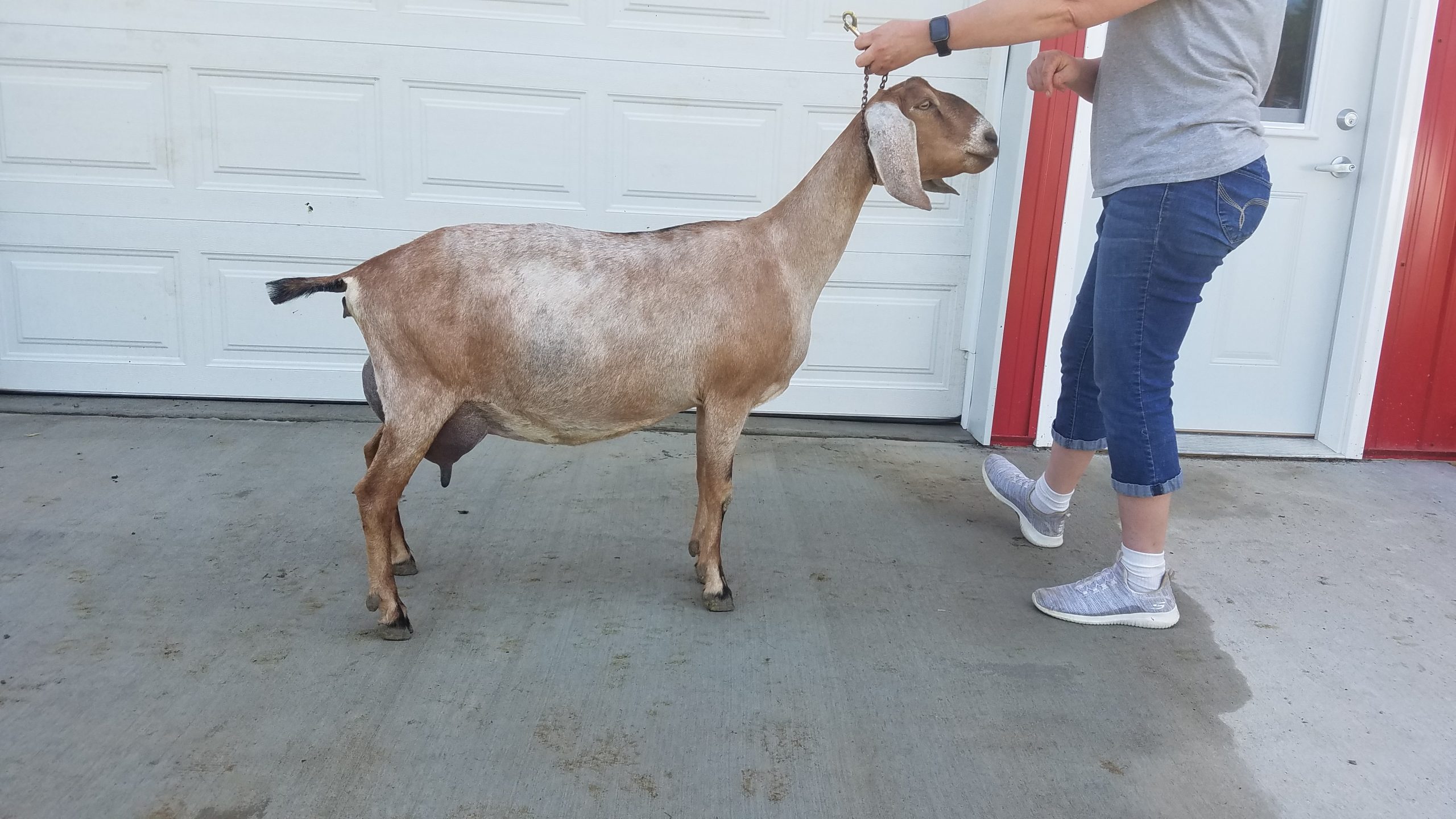 ---
Past pictures of Midas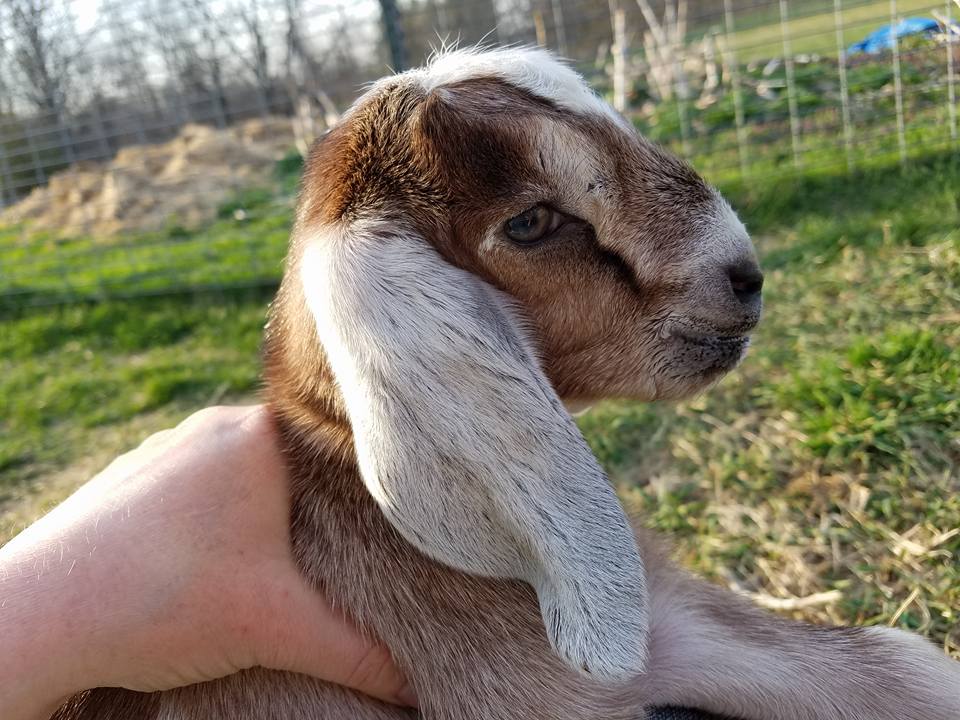 ---
Disease Test Results
Please visit our Biosecurity Test Results page to see our herdwide test results back to 2014. We have tested annually since late 2005 or early 2006, but only have results viewable online back to 2014.
---
Genetic Test Results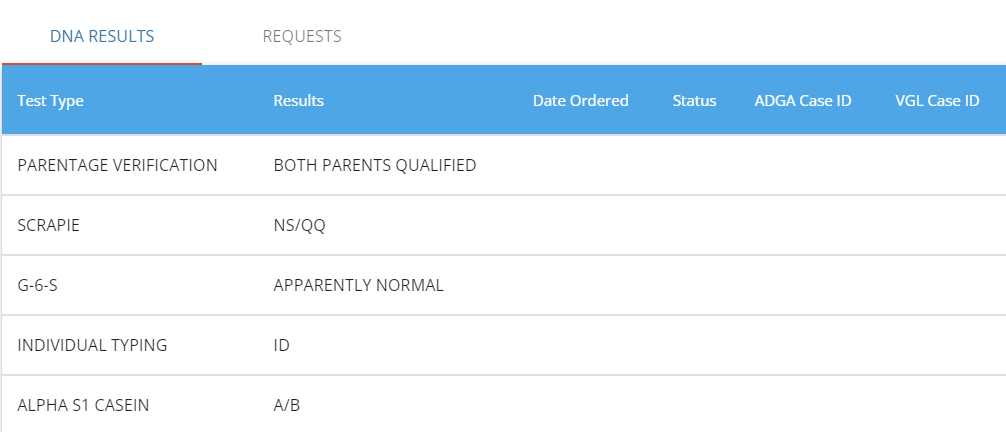 Here are the official test results straight from the lab. You can verify them yourself by clicking this link and inputting the case and report # (found in the pdf's) to see the reports on the UC Davis (VGL) site.
Midas-G6S-1

Midas-Scrapie

Midas-A1C