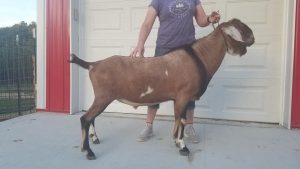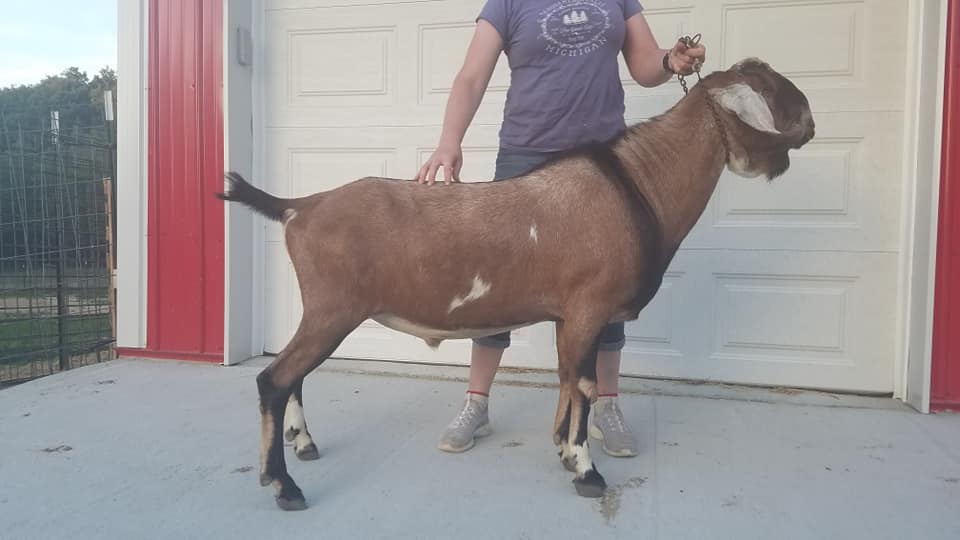 Purebred Nubian buck
ADGA# N1901426
DOB: 04/14/2017
Sire: +*B Land of Havilah ATL Triumph
Dam: Land of Havilah MC Red Clover 3*M
Genetic Information
DNA Typed, Parent Verified
G6S: Normal (N/N)
Alpha S1 Casein: A/N
Scrapie Variant: NS/QQ
Linear Appraisal (LA) Scores:
2018: 01-03 81 +++
2019: 02-05 83 ++V
---
Midas is a gorgeous buck and I absolutely had to keep him as our Junior Herdsire.
He is a combination of two really nice bloodlines within our herd, and I am so pleased with this cross that I plan to repeat it as many times as God blesses us with the presence of both Midas' parents in our herd.
---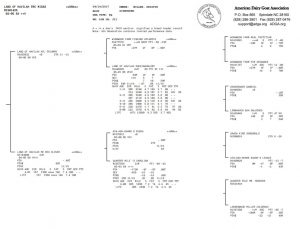 ---
Midas' sire:
His sire is our very own, +*B Land of Havilah ATL Triumph. Triumph is out of our doe, SG Land of Havilah ShekinahGlory 2*M, LA: 06-03 VG88 VEEV. Shekinah is retired now, but reigned as our strongest doe for many years. Shekinah has earned many awards and was second place on the Michigan DHIR Honor Roll a few years ago. Triumph's  sire via artificial insemination is SGCH +*B Wingwood Farm Finding Atlantis, LA: 03-05 EX91 VEE.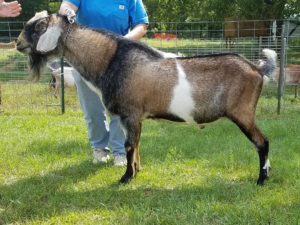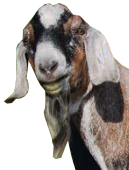 ---
Midas' dam:
Midas' dam is our Land of Havilah MC Red Clover 3*M. She was sold via reservation before she was born, and I was thrilled when it fell through and I was able to keep her in our herd! Clover is a beautiful doe, and has just earned her 3*M!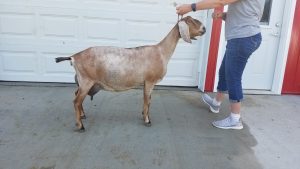 ---
Past pictures of Midas: