Artificial Insemination buck

Purebred Nubian buck
ADGA Genetics: N001825534
ADGA Registration #: PN1825534
VGL #ADG9967
DOB: 01/19/2016
*ELITE SIRE*
Sire: *B SG My-Enchanted-Acres Leading Man
LA: 4-03 EX91 EEE *ELITE SIRE*

Dam: SG My-Enchanted-Acres RNBOSkitles 8*M
LA: 02-06 88 VEVV
Genetic Information
DNA Typed, Sire Qualified
G6S: Normal (N/N) by parentage
Disease Testing
CAE: Negative
Linear Appraisal (LA) Scores
01-05 VG89 VEE
02-05 EX90 VEE
Show Results – Individual
2 x Grand Champion (2017 Humboldt Co. Dairy Goat Club)
1 x Best in Show (2017 Humboldt Co. Dairy Goat Club)

We are so excited to add Candyman's bloodlines to our herd using AI this year (2020 breeding season)!

Wingwood Farm provided this description of him and his progeny:

Candyman is long bodied, showing lots of width throughout especially in the loin, with correct feet and legs. He was twice champion and once best buck in show as a yearling buck. His daughters are tremendously dairy with beautiful rump and hind end structure, and they exhibit an amazing will to milk. Candyman has proved himself to be a buck of the highest quality in a very short period of time. With his oldest progeny only two years old at that point, he was #2 on the 2019 ADGA August ELITE list and was sire of the both the 1st place Junior and Senior Gets-of Sire at the 2019 ADGA National Show.
---
Candyman's Progeny
Show Results – Progeny

Junior Get of Sire:
1st 2017 California State Fair
1st 2017 Sonoma County Fair
1st 2019 ADGA National Show

Senior Get of Sire:
2nd 2018 California State Fair
2nd 2018 Sonoma County Fair
1st 2019 ADGA National Show
1st 2019 California State Fair
1st 2019 Sonoma County Fair
Premier Sire 2018 California State Fair
Premier Sire 2019 California State Fair
---
---
---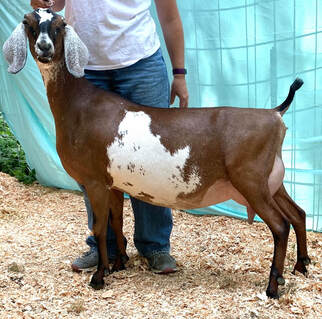 ---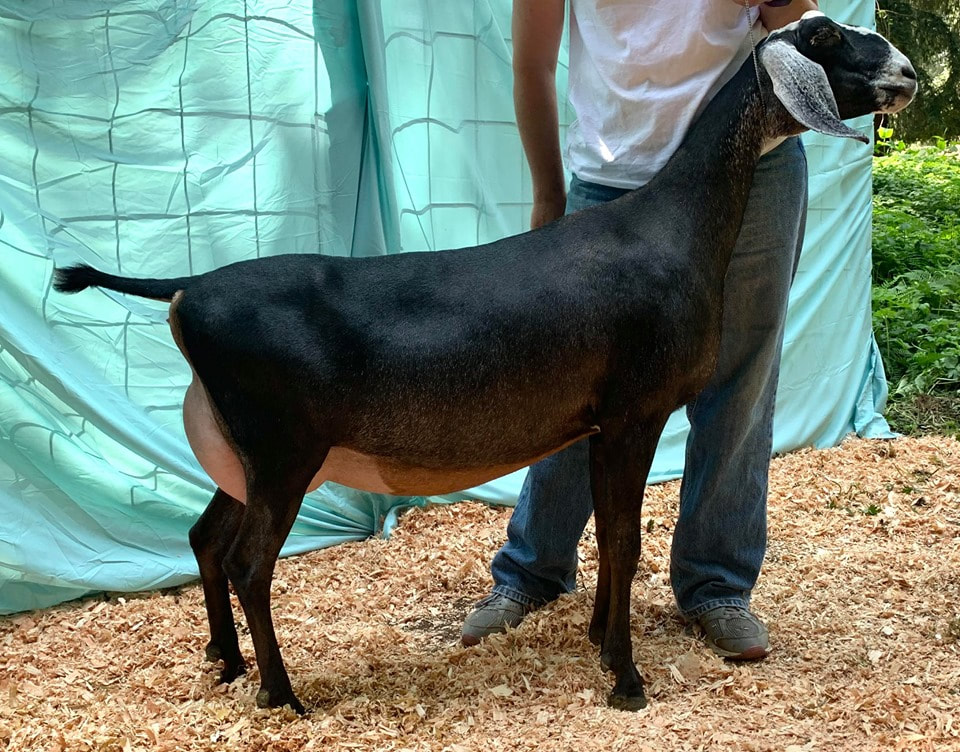 ---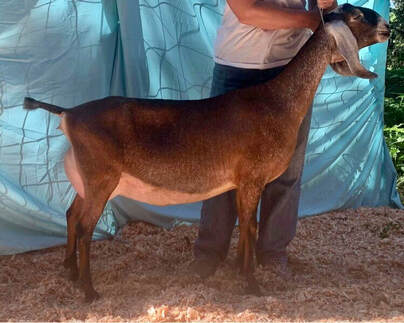 ---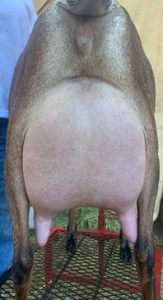 ---