All products that we carry here at Land of Havilah Herbals, LLC, adhere to this Mission & Quality Statement. All our Land of Havilah Herbals brand products use the same methodology as referenced in this statement: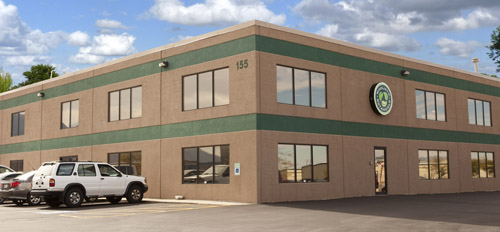 Our Mission is to provide natural whole food dietary supplements according to the Dr. John R. Christopher ND, MH philosophy at fair prices with excellent service. Dr. Christopher's Original Formulas are time-tested & have been manufactured since 1945 & trusted by millions of people because they work.
Time & time again, we hear from customers that they tried another brand but did not experience the same results as with Dr. Christopher's Formulas. To this, we reply it's because the quality & experience that is put into every bottle we make. From the fields that harvest our herbs, through the state of art manufacturing processes, down to the finish product that our customers take daily.
Dr. John R. Christopher was a pioneer of natural supplements that are very common today. Far ahead of his time, John began formulating when no one sold wholesale herbs, so he had to find ingredients & create his own formulas. Over the years he created more than 66 formulas that are still used by millions today. Dr. Christopher's fame grew rapidly & In 1953 he set up the School of Natural Healing that is still operating today & many founders of other herbal businesses have studied & learned from his philosophy. He wrote 5 books that continue to be great sellers. He gave more than 120 lectures & seminars internationally & in the United States. Dr. Christopher's legacy continues in the lives he touched & in his herbal formulas will aid through generations to come.
We only use Whole Herb/Plant products, not standardized. Today the process of extracting "leading active ingredients" is common place & is called "Standardization." It's all the rage throughout the chemical & natural food industry. The theory is that if one dose of a "suspected" key ingredient is good, a large dose all at once of that ingredient is better. Not so! Those leading active ingredients are properly placed, by Nature, in proportions mixed with other ingredients to keep the herb in perfect balance synergistically. When taken in whole form, they present to your body a balanced solution.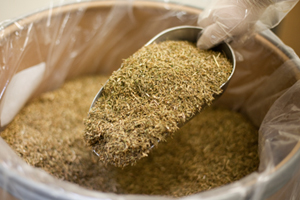 Dr. Christopher strongly demanded his company only manufacture herbal products using the Whole herb, never extracting a single ingredient. He understood the necessity of using herbs the way nature had intended them, in their whole state.
We only accept Non-treated or steam treated Organic & Wildcrafted herbs when available (reasons for unavailability: endangered, out of season, failed crops etc.), & all ingredients are listed on our product label. We are 100% Pure. We do not use chemicals or chemical clones, added fillers/flow agents, or genetically modified ingredients that many companies use to cheapen their product for profit. As the saying goes "You get what you pay for". If you start with a cheap raw material, there is nothing you can do in the manufacturing process to improve quality. Sourcing high-quality ingredients for our formulas is key. Often we will receive a sample from a supplier & test results show that it does not contain active constituents in proper ratios so it is rejected & the sourcing process continues until the high quality expectations are met. Unfortunately, there are many that do not share the same high standards in the marketplace today & as is always the case we get what we pay for. We can't expect a cheap car to outperform & have the luxuries of a top-of-the-line vehicle, just as we shouldn't expect a cheaply made herbal product to benefit our body the same way the highest-quality supplements will.
Our vegetarian capsules are manufactured with state-of-the-art technology, & made from a vegetable derived raw material. Our hard shell vegetable capsules are produced with Hydroxypropyl Methylcellulose (HPMC), derived from wood and cotton fibers, which is certified as Kosher for year round & passover use by the Union of Orthodox Jewish Congregations of America & meets all requirements of current USP and FCC (Food Chemical Codex). HPMC. They are considered Generally Recognized As Safe (GRAS) by FDA, are non-ionic & sulfate free. Finally there now is a real alternative for vegetarians & consumers who are restricted by religion from taking capsules made from beef or pork by products.
Dr. Christopher Extracts are are 1 part dry herb to either 3 or 4 part liquid (depending on the volume of the herb). We use a Cold Percolation Process to ensure that no enzymes are destroyed. This extraction process preserves the natural occurring enzymes in the plant product. Unfortunately it's all too common for other manufacturers to use a heating process which destroys many of the vital nutrients & enzymes in the plant. There is no acetone, hexane, or any other toxic solvents used during the extraction process.
Our glycerin is tested for DEG contamination and is DEG free, does not contain Hexane. It is Non-GMO, Gluten Free, Kosher, USP Grade & derived from palm using hydrolysis & distillation processes.
Our alcohol is derived from non-GMO corn or other non-GMO source.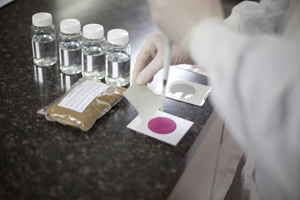 We do not rely on CofA's (Certificates of Analysis) from any source as we validate the identity of each plant & finished product through High Performance Thin Layer Chromatography to ensure their quality. Many competitors use IR (Infrared) to verify the identity of each plant. The IR method is cheaper, less accurate & does not have the ability to detect contaminants, such as pesticides in the herb. We perform Organoleptic testing & a full spectrum of Microbiological Testing on each plant & those tests include TVC (Total Viable Count), Yeast & Mold Counts, Coliform Counts, E-coli & Salmonella. Other quality assurance tests performed on our Raw Materials include High Performance Liquid Chromatography, Gas Chromatography & Heavy Metal ICP-MS test.
Our raw materials & finished products go through more testing than many of our competitors to ensure our customers all over the world get consistently high-quality products.
We meet & exceed current government GMP (Good Manufacturing Practices) quality standards. Our state of the art production & raw materials storage facilities includes a climate-controlled warehouse & cutting-edge laboratory equipment. We receive regular in house audits as well as FDA audits.
The Staff at Wholistic Botanicals L.L.C has years of experience of making natural products that yield results. We have & will continue keeping the highest standards set by the late Dr. John R. Christopher in producing his time-tested formulations. We seek the best in nature, produce the very best & strive to build trusting relationships with our customers. Our commitment to quality & control in every aspect of testing along the manufacturing process reflects our commitment, you can be sure you are getting the highest-quality, best-formulated products available. What we do here is important but the way we do it matters most.