Son of our Elite Doe, SG Land of Havilah KSG Ecstatic 3*M
Purebred Nubian buck
ADGA Genetics #N002255569
ADGA Registration #PN2255569
AGS Registration #N-60910
AGS awards: *S
VGL Case #AGS219
DOB: 04/21/2022
Sire: *B LAND OF HAVILAH TRC MIDAS +*S
Dam: SG LAND OF HAVILAH KSG ECSTATIC 3*M 3*D **ELITE DOE**
---
Genetic Information
DNA Typed, Parentage Verified
G6S: Normal (N/N)
Alpha S1 Casein: A/A
Scrapie Variant: NN/QQ
Description
RED WITH DARK TRIM, SOLID RED EARS
We originally had Beefcake for sale, but ended up retaining him after we suddenly lost his dam to hardware disease in August of 2022. He is out of our Elite and Superior Genetics doe, SG Land of Havilah KSG Ecstatic 3*M **ELITE DOE**, and +*B Land of Havilah TRC Midas. He is a very powerful buck and has exceptional width. Both his front and rear legs are set correctly. His front legs are straight from both front and side. I love the capacity he has even as a young buck.
---
Beefcake's Progeny in Our Herd
None yet
---
Linear Appraisal Scores
Too young in 2022
---
Awards

---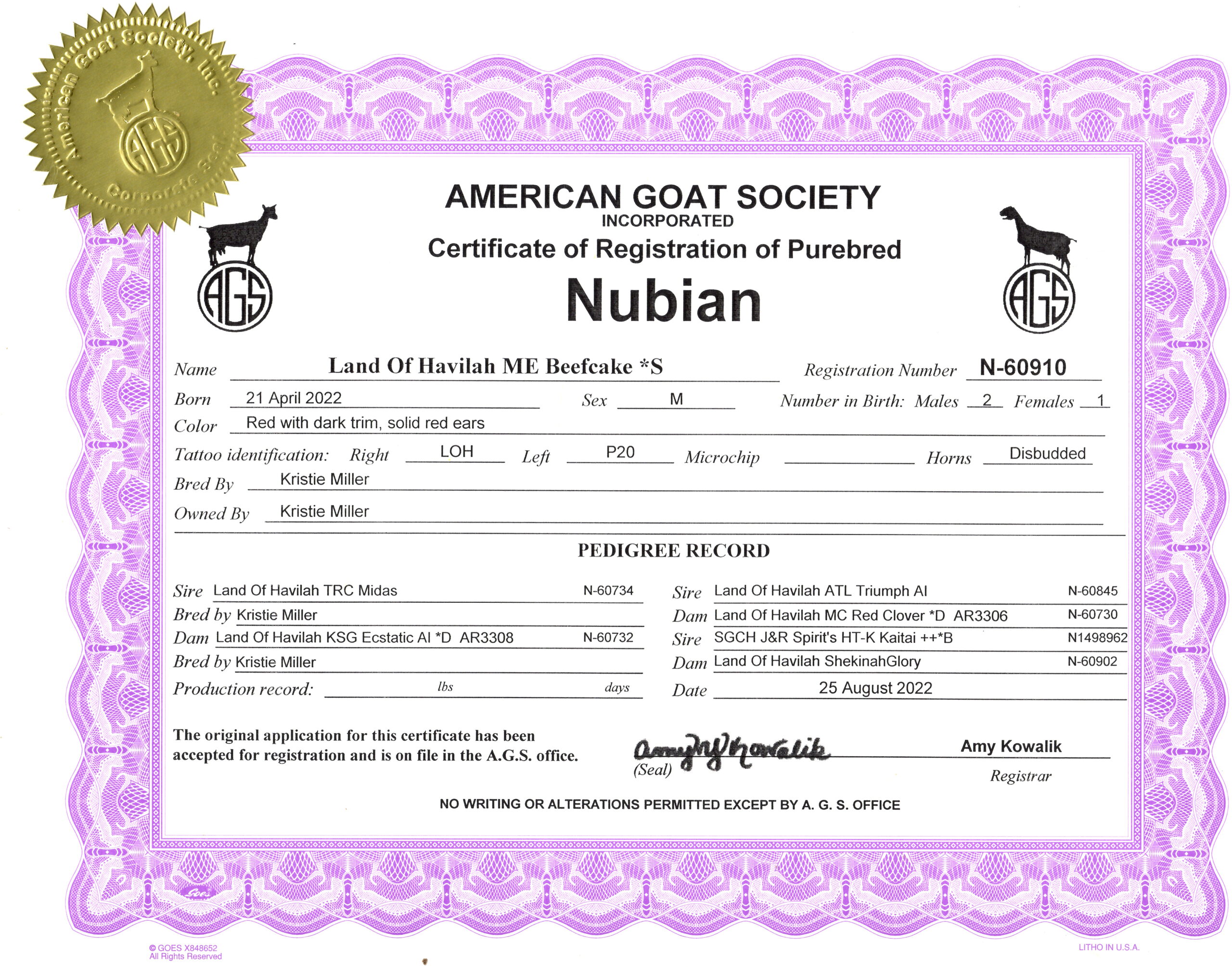 ---
Sire
Midas is a combination of two really nice bloodlines within our herd. He is a gorgeous buck, he is very good in head, front and rear legs, and body capacity. He is exceptionally wide with great substance of bone, which he passes on to his kids. ADGA hasn't been able to provide us with a linear appraisal since 2019, so I'm excited to see how he scores as a mature buck and seeing how his daughters appraise.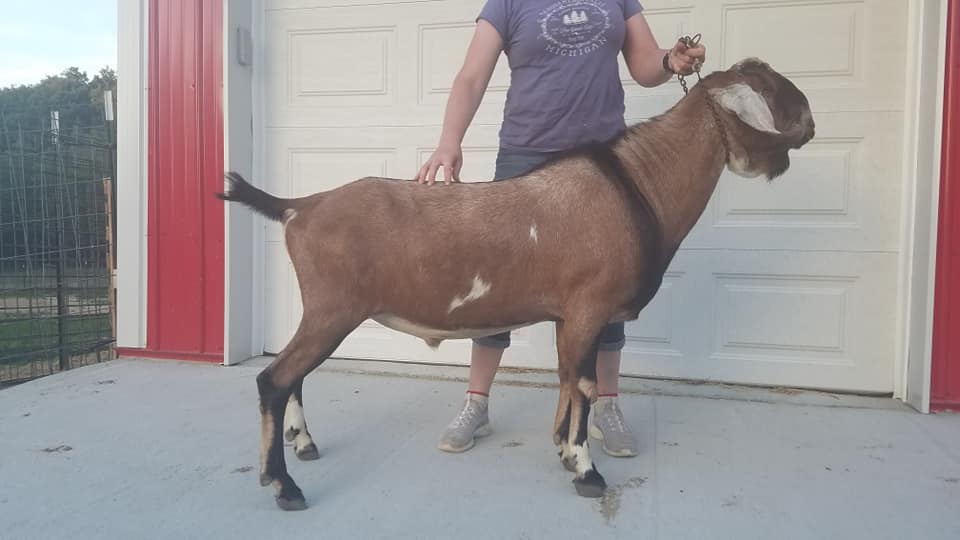 ---
Dam
Ecstatic is an AI breeding out of our ShekinahGlory and the absolutely amazing *Elite Buck*, SGCH +*B J&R Spirit's HT-K Kaitai! I chose Kaitai in the hopes of adding width and stacking more production. Ecstatic was a fantastic producer and was SO pretty – I was really looking forward to her being appraised again in September 2022. Unfortunately, we lost our beautiful girl to hardware disease on August 3, 2022. The piece of metal punctured her diaphragm and heart – we only discovered the cause after a field necropsy.
As a yearling first freshener, Ecstatic scored an Excellent in Udder Texture, and Very Good in Front Legs, Rear Legs, Feet, Dairy Strength, and Mammary. (LA: September 14, 2019)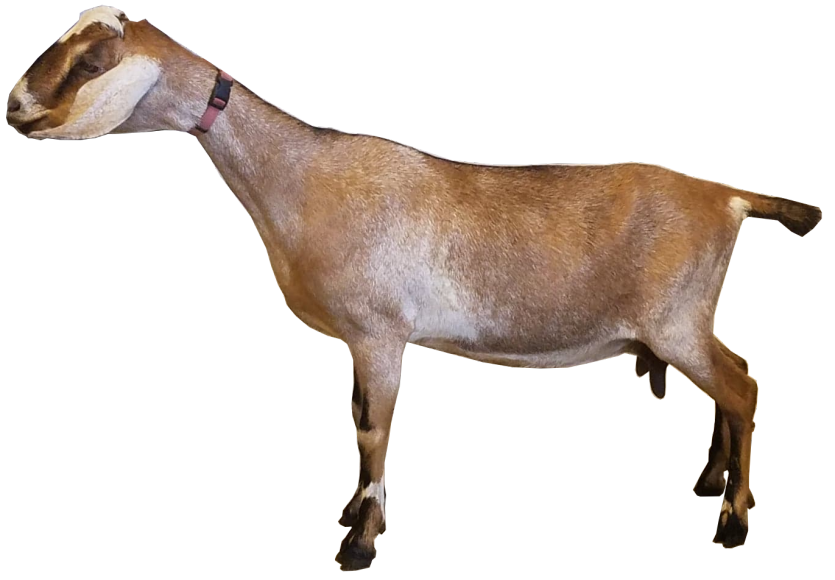 ---
Photo Gallery
---
Disease Test Results
Please visit our Biosecurity Test Results page to see our herdwide test results back to 2006.
---
Genetic Test Results
Here are the official test results straight from the lab. You can verify them yourself by clicking this link and inputting the case and report # (found in the pdf's) to see the reports on the UC Davis (VGL) site.
NOTE: UN LOH/J8 is Ecstatic, I tested her for parentage before I registered her, so it doesn't show her registered name on the paperwork.
---
Proof of G6S Normal Parentage