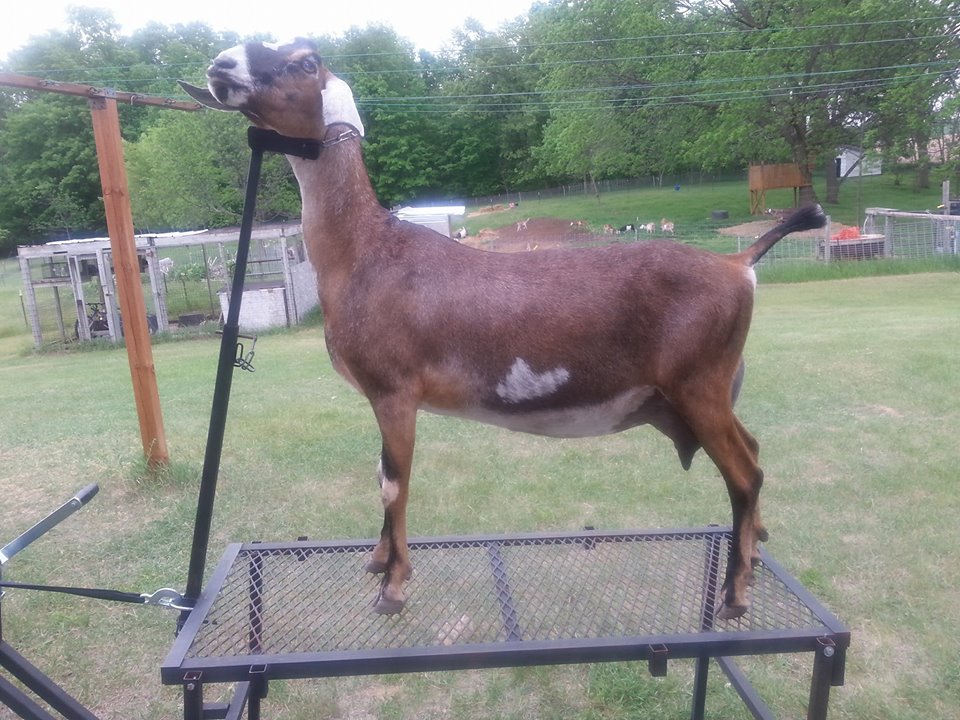 Purebred Nubian doe
Registration #N001589820
DOB: 03/14/2012
Genetic Information
DNA Typed, Dam Verified
G6S: Normal by parentage
Scrapie Variant: NN/QQ
LA Scores:
2012: (YS) 00-03 Vg (V, V, +)
2013: (YS) 01-06 Vg (V, V, Ec)
2014: 02-03 VG82 ++++
2016: 04-03 VG88 VVVE
2017: 05-06 VG88 VVVV
---
She tested negative for CAE February 2017 through BioTracking.
Aurora was awarded her Superior Genetics (SG) designation in August 2016! She was awarded her 3*M in November 2016!
Aurora is ShekinahGlory's 2012 daughter by Ellesar. I dearly love both her parents, and I see the best qualities of them in my beautiful Aurora. Aurora inherited the sweet and laid back nature of both her parents, along with their flat, dairy bone, as shown in the below LA score she got just 12 days before the July 13th, 2012 pix (see below) were taken.
Our appraiser (2012) really liked her dam, our Shekinah. He said that Aurora is like her. Shekinah milked 12.1# on her last milk test, so I definitely wanted to keep another one like her!!
Aurora is very good in her rear legs, feet, back and rump. She is good plus in her head, shoulder assembly and front legs. She is very level in her rump, scoring a 37 on her LA. She is also very dairy scoring 36 in her LA session.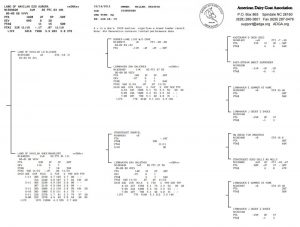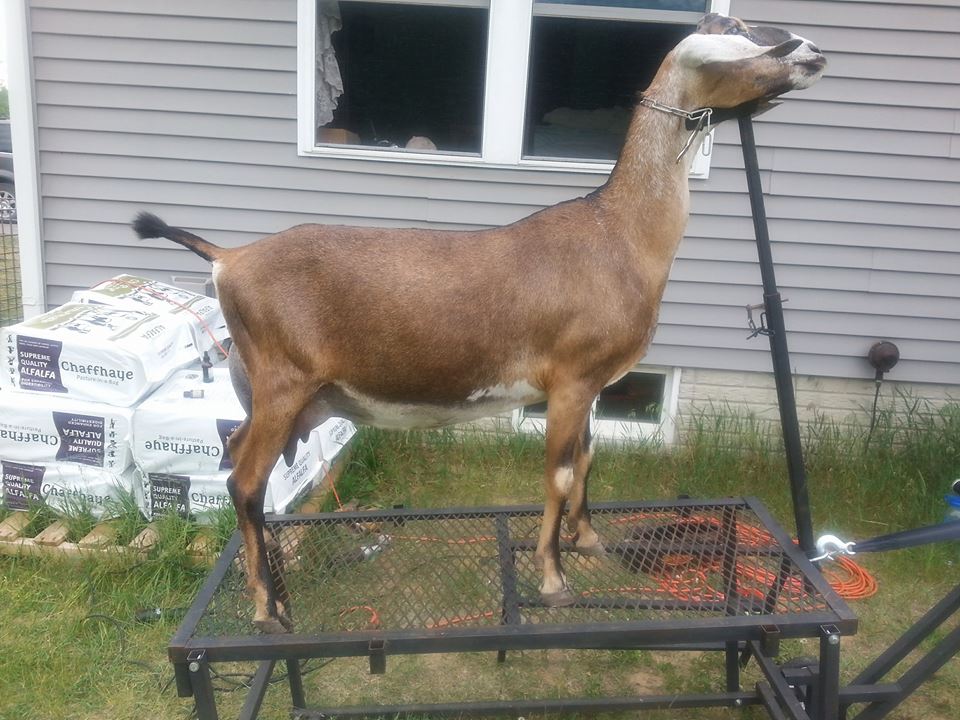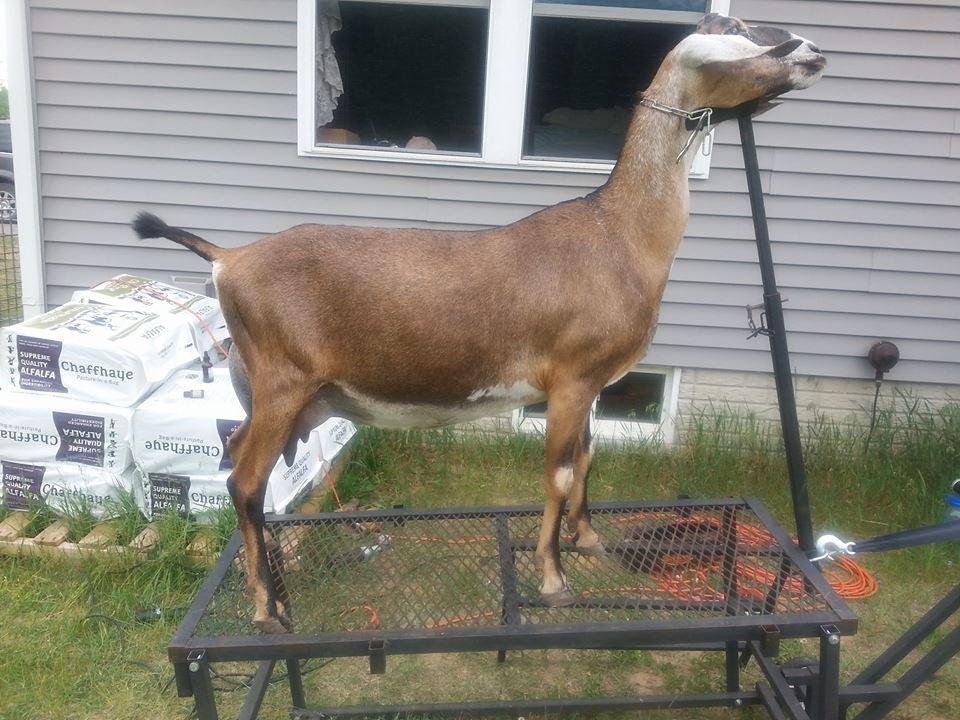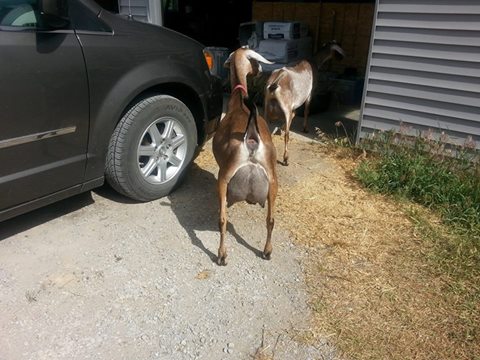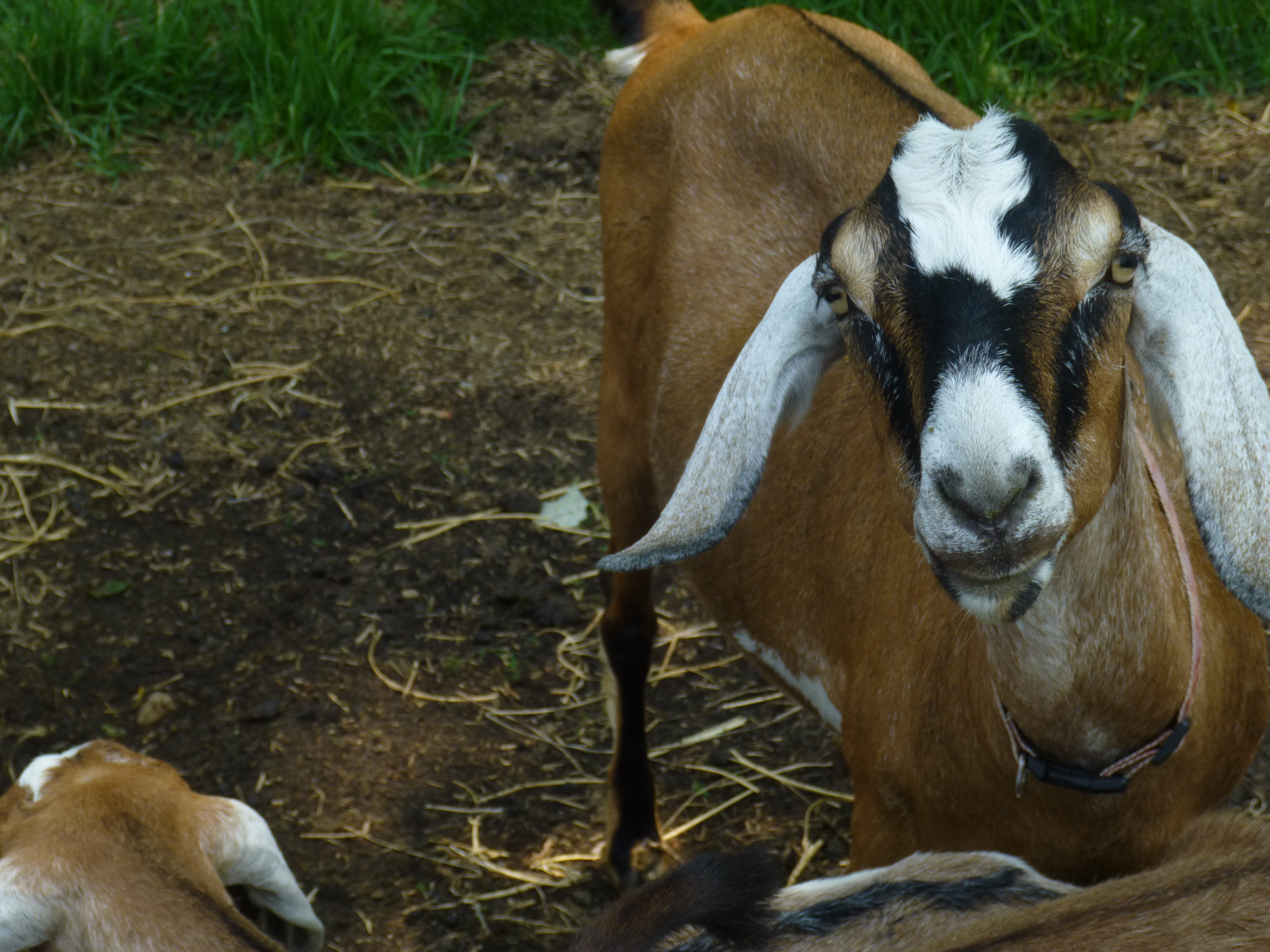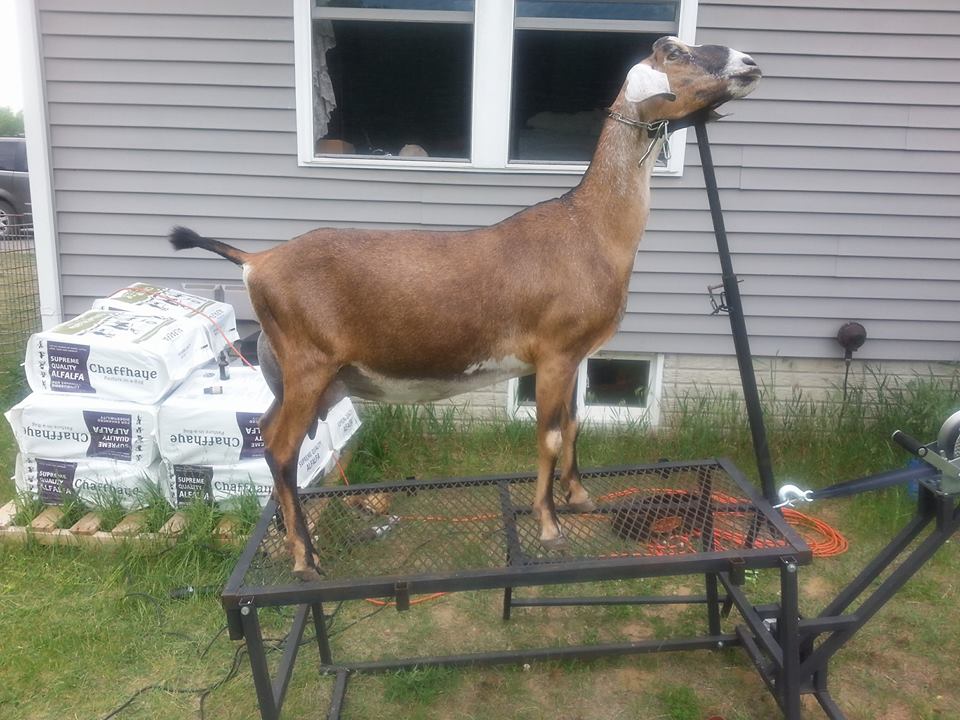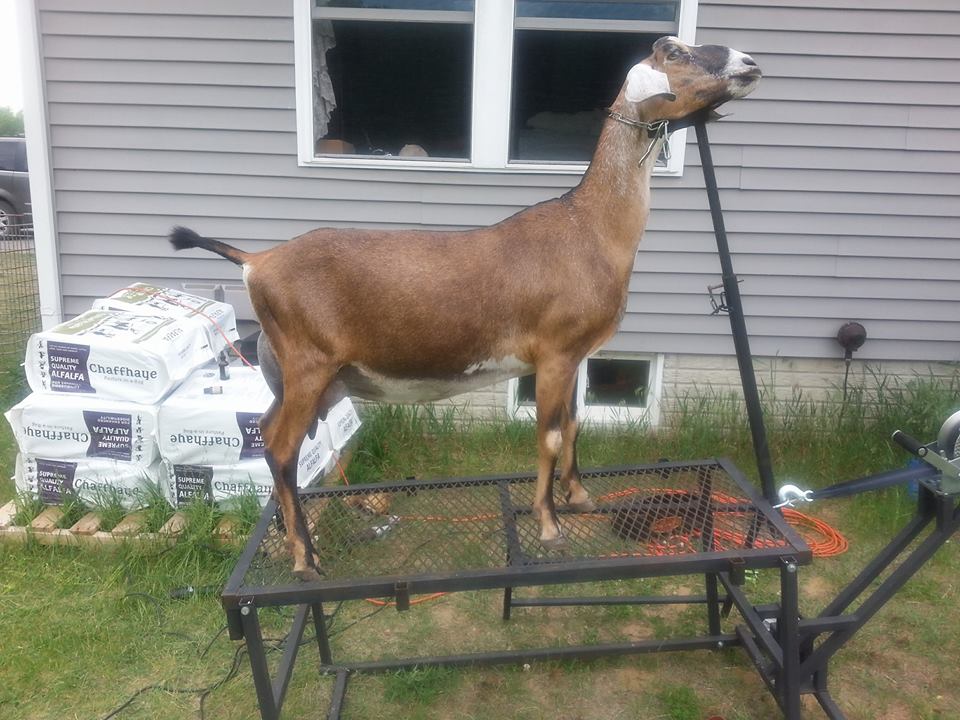 ---
Pictures of Aurora, starting with the most recent: