"There She Goes Again" Kit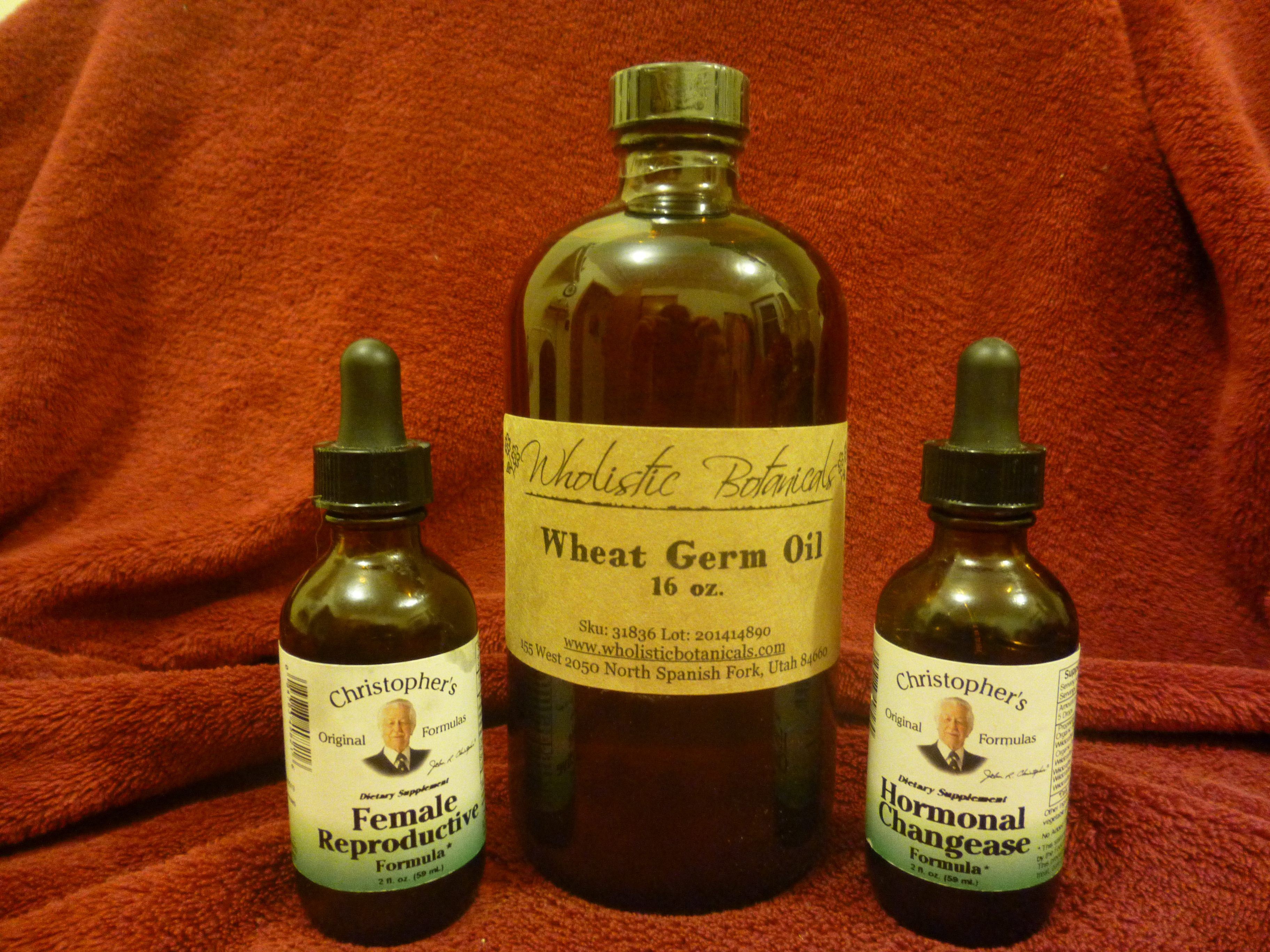 The "There She Goes Again" Kit is for does (or any female species) with reproductive issues, which includes Short Cycling. The herbs in these formulas nourish and cleanse the reproductive areas to help the body function properly.
I have the formulas (Female Reproductive Formula, and Hormonal Changease Formula) available in two ways, as capsules or extracts to save money now, or as bulk formulas to save you money in the long run.
These two formulas MUST be used with Wheat Germ Oil, which I have available as a liquid or in capsules. In my opinion, the liquid is easier to use for animals.
As always, all purchases made through Land of Havilah Herbals include my guidance as a Certified Master Herbalist. Please feel free to contact me, if you desire my guidance for your specific situation.
Showing all 7 results