Product Suggestions for Certain Situations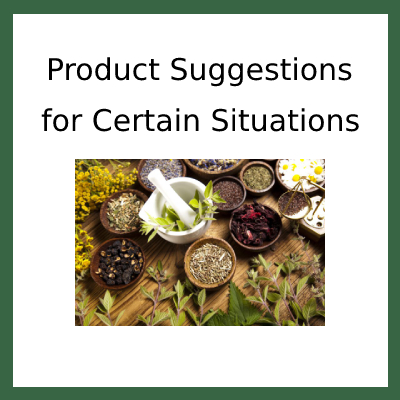 I have seen so many people struggle with exactly what herbs to get for different situations with their goats (or animals in general). This section is my attempt to make natural raising easier for people, so that they can avoid confusion and that horrible feeling of being overwhelmed. I hope to offer several different "Kits" for specific situations.
NOTE: I have these kits set up so that you do not have to order everything in each kit, you can pick and choose what you need.