"Scrub-a-Dub-Dub" Cleansing Kit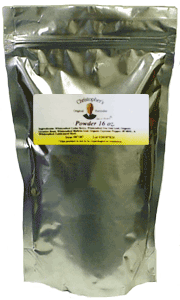 Bulk Cleanse kit.
This is a "kit" that places all the bulk cleansing formulas and items needed to complete the Heavy Metal/Mineral Cleanse all in one category so that you can find them easily and conveniently.  These are the 16 oz bags (except when they are not available) of each of the herbal cleansing formulas: Lower Bowel Formula, Kidney Formula, Liver & Gallbladder Formula, and Bloodstream Formula.
I also included the Heavy Mineral Bugleweed Formula which is only available in capsules, and Chaparral for the Heavy Metal/Mineral cleanse. You will need Bragg's Apple Cider Vinegar (or an equivalent quality brand) for the Heavy Metal Cleanse.  We carry ACV here, if you desire, and I placed it in this category for you.
This is an "open" kit, so just add the items that you desire to your Cart.
Please also consider the "Our Firm Foundation" Kit to nourish
Showing all 6 results