Description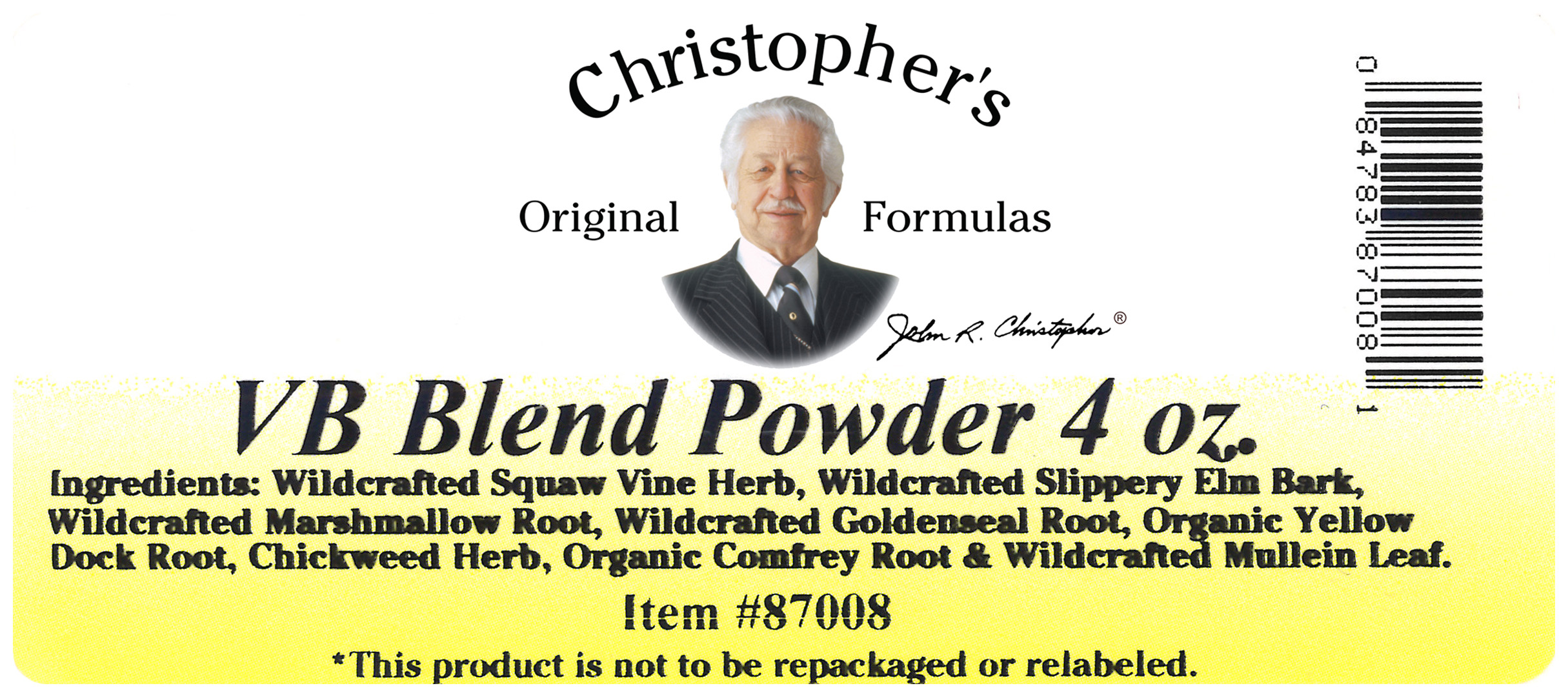 A synergistic blend of herbs for the reproductive system. Whether preparing for pregnancy or just wanting to be healthier it is crucial to take care of our reproductive organs. Complications within the reproductive areas can lead to hormonal imbalances, infertility, pregnancy difficulties & painful menstrual periods. Eating correctly, regular exercise & herbs can help cleanse the reproductive system by removing excess hormones & toxins. Dr. Christopher's VB (Vaginal Bolus) Powder aids malnourished organs & supports elimination of toxins.
Proprietary Blend: Squawvine Herb, Slippery Elm Bark, Yellow Dock Root, Comfrey Root, Marshmallow Root, Chickweed Herb, Goldenseal Root & Mullein Leaf.
No added Fillers or Chemicals.
Directions:  See these links for instructions on how to use this formula:
1) VB Herbal Bolus
2) Yellow Dock Combination
The FDA requires the following warning, I encourage you to research the historic internal and external use of Comfrey over the last thousand years and make your own decision. "Warning: Contains Comfrey. For external use only. Do not use if pregnant or nursing."