Description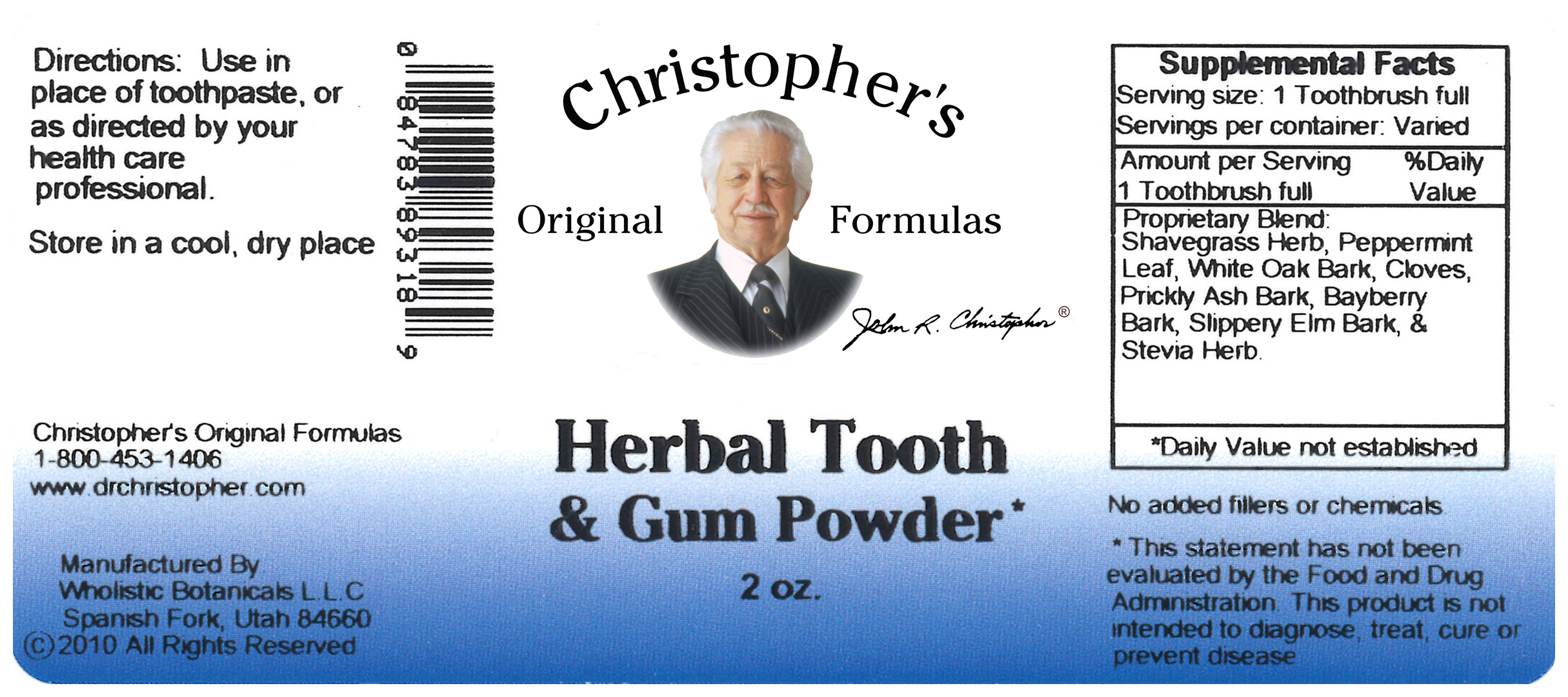 Other Name(s): Herbal Tooth Powder.
A synergistic blend of whole herbs for teeth brushing. With all the biting, gnashing & chewing our teeth do it's amazing how resilient they are. Still, the natural aging process takes a toll as adults often have weak tooth enamel, chipping, cavities, sensitivity, soreness & gum pain. Dr. Christopher's Herbal Tooth & Gum Powder aids in strengthening gums, assists in tightening loose teeth & brightens tooth luster.
Proprietary Blend: Shavegrass Herb, Peppermint Leaf, White Oak Bark, Clove, Prickly Ash Bark, Bayberry Bark, Slippery Elm Bark & Stevia Herb.
No added Fillers or Chemicals.
Directions: Wet toothbrush, dip toothbrush in Herbal Tooth powder, then use in place of toothpaste or as directed by your Healthcare Professional. For optimum results use at least two to three times a day.
Store in a cool, dry place. Keep out of reach of children.