"Au Naturel" Kit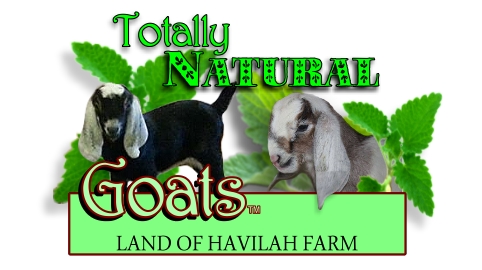 New to natural raising?  Want to take the plunge, but not sure to have on hand??  Then "Au Naturel" is the kit for you! The nice thing about our "Kits" is that you do NOT have to buy it all at once, you can work within your budget and steadily build up your "natural arsenal". This "kit" is actually just my explanation of why I use each of these items at my farm and I placed the items in this category to help you easily locate them on our website.
Vitalerbs Powder. This is a 100% herbal vitamin/mineral supplement, and it is what I use for my herd. Click here for more information on how I use Vitalerbs for my herd.
Vitalerbs extract. This is great for newborns or for creatures that need nutrients very, very quickly, and/or when their digestion is not working up to par.
Kelp Granules. It would be much more economical if you can locate a local dealer of Thorvin Kelp. That is the kelp that I use at my farm and it is much more economical than this product that is made for human consumption. The kelp granules I have in this kit are from Dr. Christopher's for human use, so it costs more per pound. I have the kelp in this kit because I feel it plays a very important part in providing nutrients, and I want to give people a simple way to obtain kelp until they can find something local to them. I buy Thorvin Kelp locally through Midwestern BioAg and you can contact them to see if they have a local source for you. I believe they will ship if you are interested in more information contact Stephanie or Keith at Midwestern BioAg 989-874-6009.
Land of Havilah (LOH) Parasite Formula. It is very important to address parasites in your herd. See our blog for information on how to use it as a tea. See the Herbal Parasite Management page for administration/dosage/frequency information.
Cayenne extract. This is very handy in emergencies. It supports good circulation and the heart. VERY helpful to stop bleeding. Can be used internally and externally.
Cayenne powder. This is also very helpful in emergencies. I put it on wounds to stop bleeding.
Complete Tissue & Bone Formula (aka BF&C). This is an amazing formula for broken bones, nerve damage, and even minor injuries.
Infection Formula.  Click here for more information on this formula. I like to add Cayenne to it.
Super Garlic Immune extract. Click here for more information about this formula. Keep in mind that this is an EXTRACT, and the product they are discussing on that link is a SYRUP, so the dosage will be different – follow the instructions on the bottle. NOTE: To answer a possible question that may come to your mind while reading that link I provided:  Generally, a "plague" is a sickness that involves fever and kills quickly, and is very contagious.
Peppermint leaves c/s. We use this during digestive issues to relieve gas and promote proper digestion. I have used it to support the digestion during a bad case of Bloat in one of my does with excellent results.
Peppermint essential oil. We use this during digestive issues to relieve gas and promote proper digestion.  I used this DILUTED IN OLIVE OIL externally over my doe's rumen area when she had a bad case of Bloat and it brought her fast relief.  NOTE: Only use Peppermint leaf TEA for internal use, not this essential oil.
Mullein. We use this to support the mammary during any issues with that area. Click here to see how I applied it when my doe battled mastitis, see #3 at the link I provided.
Lobelia. We use this to support the mammary during any issues with that area.  Click here to see how I supported my doe while she battled mastitis, see #3 at the link I provided.
Lobelia tincture. I will never, ever be without this tincture. Use is in emergencies. Click here for more information.
X-Ceptic tincture. This is a tincture that I will never be without. Click here for more information. I also like to make my own powder, so see this page for details on how to make your own.  DO keep in mind that Dr. Christopher's makes their extract at a 4:1 ratio (herb to liquid), we can normally only get a 1:4 ratio (herb to liquid) in homemade extracts, especially if we are working with very absorbent herbs.  I generally only use the powder to create our Land of Havilah Udder Wash/Teat Dip recipe.
Spirulina powder and extract. Spirulina is a great source of Thiamine (B1). I use it to support the body in deficiency situations, or when I know I have a creature that needs extra. It is also one of the ingredients in Vitalerbs. I use the extract when I need it to work fast and to bypass the digestion to get it into the bloodstream quickly (sublingually).
Echinacea tincture. This is for bites and stings. We want to protect the integrity of the cells after a bite, so I use this internally.
Stings & Bites Ointment. Place on the sting/bites site and cover with a bandaid. This is Plantain ointment, so we can use it on puncture wounds as well.
Echinacea & Goldenseal capsules. These are both from the root. We use this for digestive issues to support the immune system while it brings the friendly flora back into balance.
Showing all 17 results