Description
A synergistic blend of herbs for the renal (urinary) system. Occasionally a growing child's may need extra support to strengthen the entire urethral canal & you won't have to beg your child to take this great-tasting extra each day. Dr. Christopher's Kid-e-Dry aids the entire bladder, urethral canal & kidneys.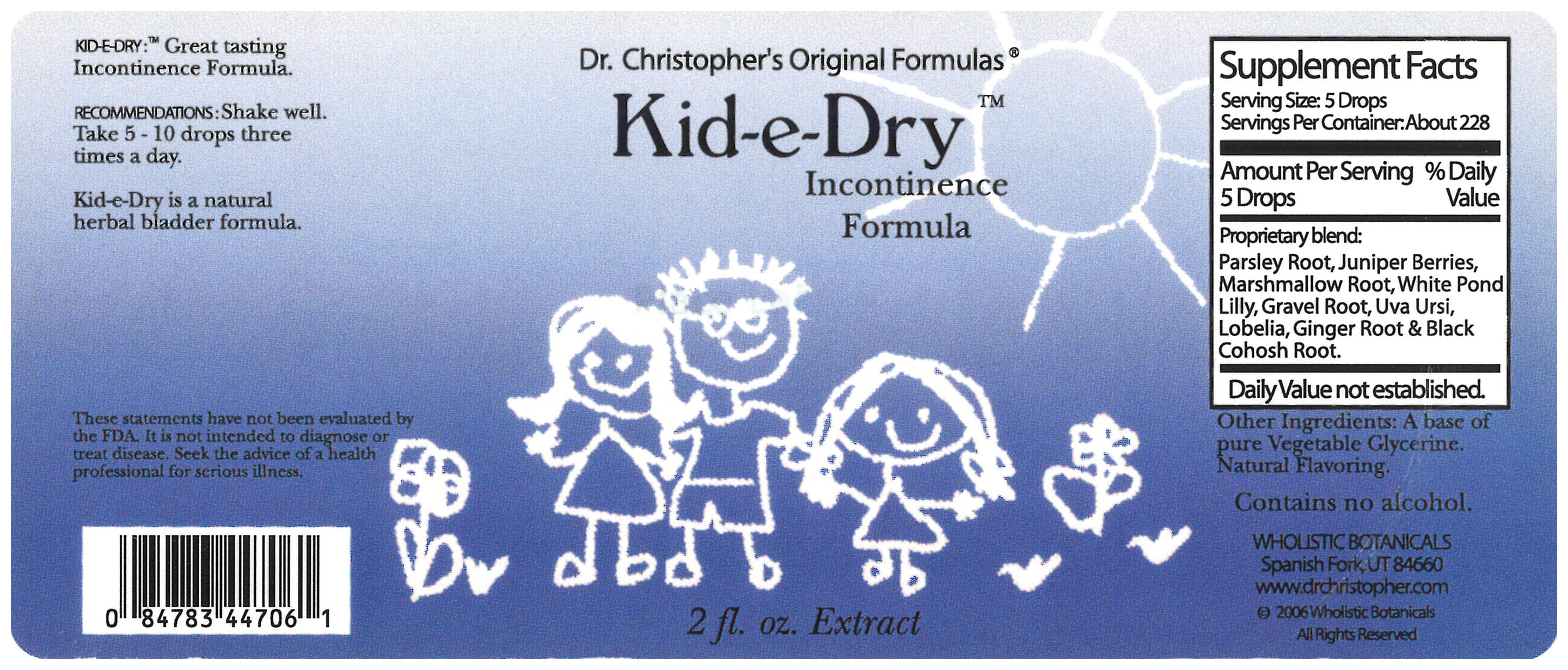 Proprietary Blend:  Parsley Root, Juniper Berry, Marshmallow Root, White Pond Lily, Gravel Root, Uva Ursi Leaf, Lobelia Herb, Ginger Root & Black Cohosh Root.
Other Ingredients: A base of pure Vegetable Glycerine & Distilled Water. We never use alcohol in any of our children's formulas – we only use 100% pure vegetable glycerine (made from palm) as a base for all our Kid-E-Line products. 
No added fillers or chemicals.
Proudly made in the U.S.A.
Directions:  Shake well before opening. Take 5-10 drops three times a day & regulate dosage from there according to individual need. Ask our Certified Master Herbalist for assistance.
For optimum results take 1 hour before or after meals as to not compete with digestion.
Store in a cool, dry place.
Keep out of reach of children.