Kid-e Extracts for Children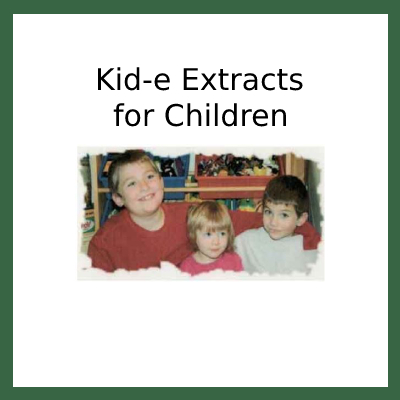 Kid-e is the line of products that the Dr. Christopher company created especially for our precious little ones!  These herbal extracts are in a base of steam distilled water and vegetable glycerine (always NON-GMO), so they taste good and my kids beg me for them!  We never use alcohol in any of our children's formulas – we only use 100% pure vegetable glycerine as a base for all our Kid-E products. Our glycerine is tested for DEG (Diethylene glycol) contamination and is DEG free, kosher, & derived from palm.
We use a Cold Percolation Process to ensure that no enzymes are destroyed. This extraction process preserves the natural occurring enzymes in the plant product. Unfortunately it's all too common for other manufacturers to use a heating process which destroys many of the vital nutrients & enzymes in the plant.