DOB: 03/26/2010
Sire:  +B Dorsey-Lane Live w/o Care
Dam: Land of Havilah ShekinahGlory 2*M
(click on her registered name for her pedigree) – Tipharah is a red roan with cream trim and white splashes, blaze, silver ears and a white belt. 
Tipharah (pronounced Tif-aw-rah) is Hebrew for "Beauty", and she certainly lives up to her name!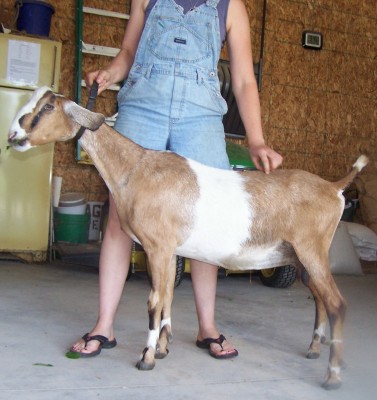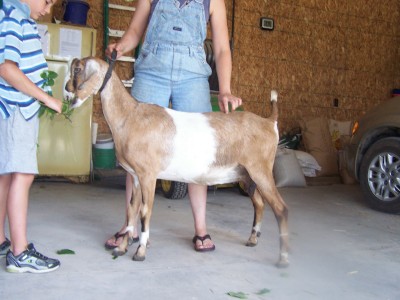 (above) Tipharah as a first freshening 2 year old.  She kidded in February, these pix were taken on July 13th, just after milking, so her udder is empty.  You can see in the pic how nicely she milks down.  Very little tissue in this lovely udder! 
(below) Tipharah's first freshening udder (1 month fresh) 3/20/2012!  LOVELY!  SO MUCH like her dam, Shekinah, at her first freshening!!  See Shekinah's page for pics of her first freshening udder.  Shekinah got an "E" in Mammary System at her Linear Appraisal last year.  I think Tiph's udder is even better than Shekinah's, so I'm REALLY looking forward to her appraisal this year!!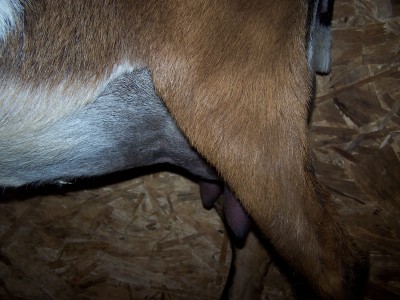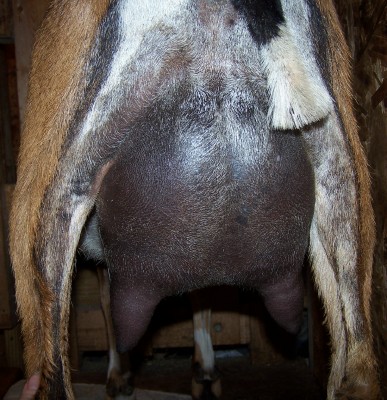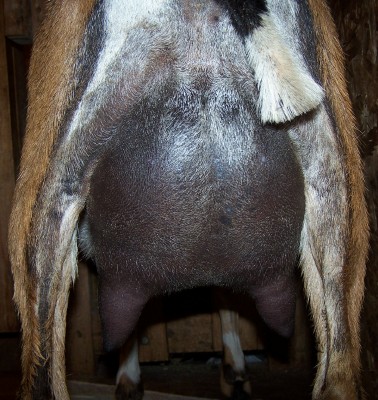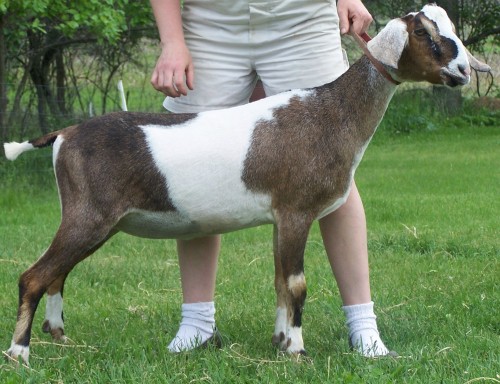 (above) Tipharah as a dry yearling.  Taken May 31st, 2011.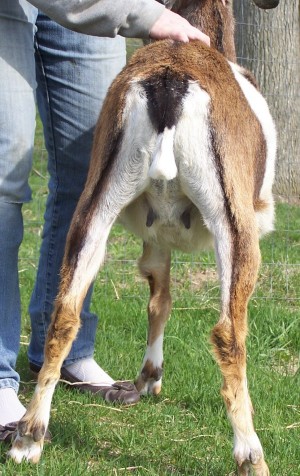 (above) Tipharah – Rear view – pic taken on 5/5/2011 she is a young yearling.

(above) Tipharah and the rest of the herd in the pasture.  Tiph is the second from the left.  Her dam, ShikanahGlory is the fourth from the left.

(above & below) Tipharah as a kid.  See that pretty neck!  🙂