Daily BOGO Sales - February 24th only!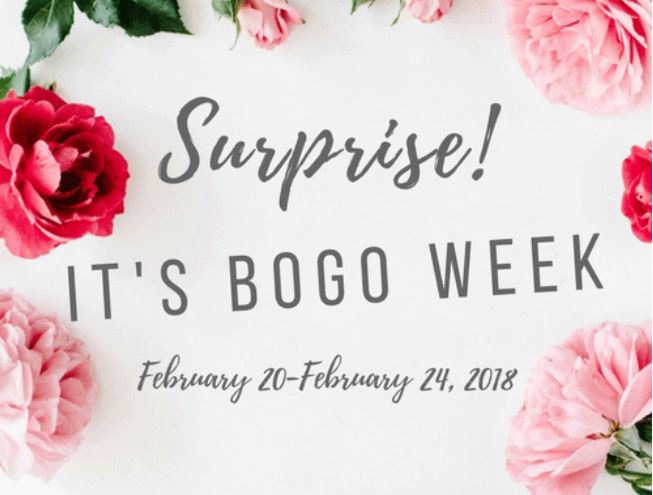 We have BOGO deals on essential oils going on all this week, and we are also giving away a free online class at the end of the week to one of the lucky people who ordered! When you place an order here for the daily BOGO deal, you are automatically added into the drawing. If your name is drawn, you will be notified privately. Each BOGO deal is only available on THAT DAY, so make sure to order before 8 pm each day, as supplies are limited!
Why buy at Retail when you could pay wholesale prices plus get these fantastic team perks on our Wholesale Program? Our Wholesale Membership Program gives you 25% off our essential oil products, and also includes FREE consultations with me (a value of $50-$100  EACH, but you will have UNLIMITED free consultations with our wholesale membership)  on herbs and essential oils. You will also have  an option for access to discounted BioEnergetiX scans and a free consultation for that service as well.  You will be given the link to an exclusive, private website packed full of free online classes where I teach you safe and effective use of essential oils!
I invite you to join my free Facebook BOGO group, where I provide tips and educational information about these products!
~ Kristie, MH, CA, CEIT, and BioEnergetiX Practitioner
The Saturday, February 24th BOGO is:

For February 24th ONLY (US orders only)
Buy One 15 mL DigestZen (aka Digestive Blend), get One 15 mL Slim & Sassy (aka Metabolic Blend) for FREE!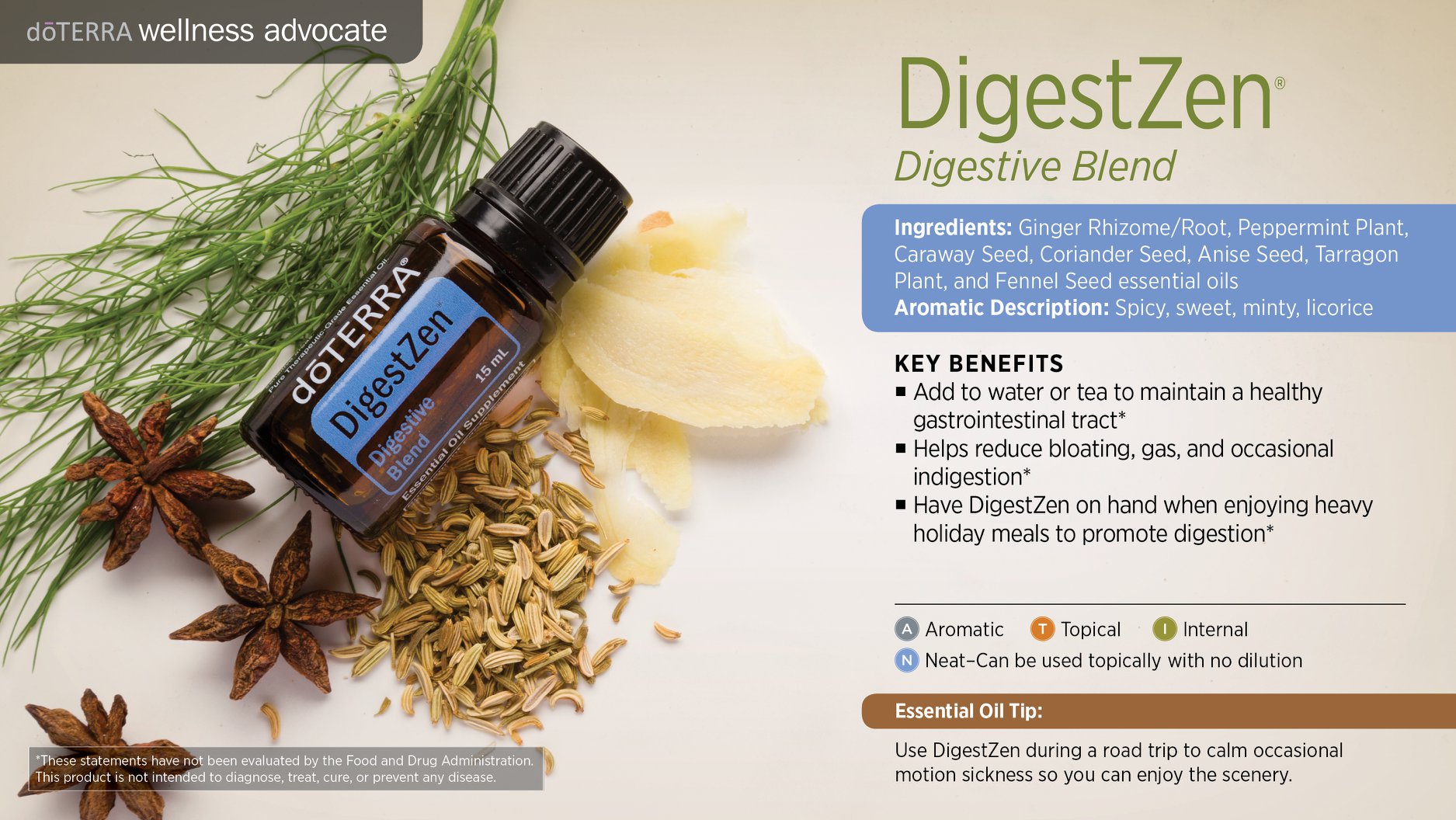 DigestZen is well known for its ability to aid in digestion, soothe occasional stomach upset, and maintain overall digestive health when taken internally.* This unique blend contains Ginger, Fennel, and Coriander to help ease occasional stomach discomfort, including motion sickness and indigestion, while Peppermint, Tarragon, Anise, and Caraway aid with digestion and help maintain a healthy gastrointestinal tract.* DigestZen is great to have on hand when stomach upset occurs and is safe and effective. Internal use of DigestZen is a healthy, natural, and gentle way to soothe an upset stomach or maintain a healthy digestive system.* Use with the digestive tract is moving too fast OR to slow, this blend brings balance – safe for all species as indicated below.
Add a drop or two to a teaspoon of honey to take internally.*
Rub (diluted!) on the abdomen (belly) before taking a road trip for a calming aroma. Great for dogs that get carsick!
Take DigestZen internally when traveling or trying new foods to soothe occasional stomach upset.*
Supports healthy digestion when used internally.* Consume to soothe occasional stomach upset*
Take orally to help reduce bloating, gas, and occasional indigestion*
A "Must-Have" for horses, goats, cattle, dogs (dilute to 3-5%), or cats (dilute to 0.5%-1%)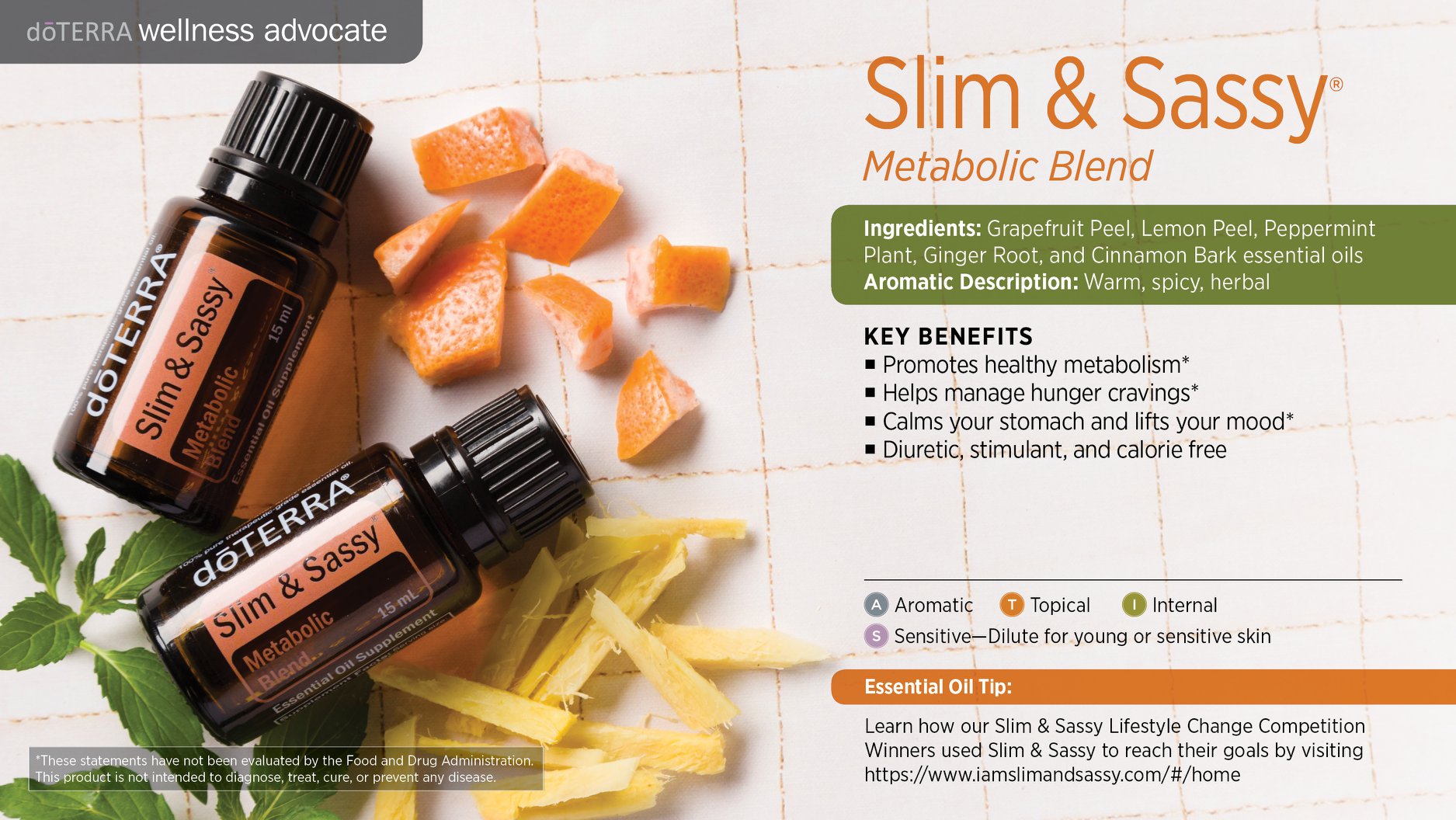 Slim & Sassy, our proprietary metabolic blend, combines powerful essential oils known to promote a healthy metabolism when ingested.* The flavorful blend of Slim & Sassy helps manage hunger throughout the day while supporting healthy metabolism and promoting a positive mood.* Slim & Sassy contains Grapefruit, Lemon, Peppermint, Ginger, and Cinnamon. When taken with a healthy eating and exercise plan, Slim & Sassy Metabolic Blend can help you reach your weight management goals.*
Add to a tea (with some honey or cream) and drink before working out for a revitalizing energy boost.*
Consume before meals to help control appetite and overeating.*
Take internally as a part of a healthy weight management program.*
Great for horses, cattle, goats, or dogs (dilute to 1-2% for dogs). Generally not indicated for topical or internal use with cats.
Promotes healthy metabolism*
Helps manage hunger cravings
Diuretic, stimulant, and calorie-free*
This offer expires TONIGHT (February 24th) at 11:59pm MST, so take action ASAP!
"HOW DO I PURCHASE THIS BOGO DEAL?" 
You can use this link to place DigestZen in your cart, and Slim & Sassy will automatically be added at checkout. The link gives you the opportunity to buy at Retail, or to join our Wholesale Program. If you decide to join our Wholesale Program you will need my ID number (3791093), if it isn't automatically entered into the form.  Interested in the Team Perks I offer you when joining our wholesale program? I detail some of them plus discounted wholesale program kits at this link.
Limit of five per account, per household. Available in US, Canada, and all NFR markets.
*These statements have not been evaluated by the Food and Drug Administration. This product is not intended to diagnose, treat, cure, or prevent any disease.
No products were found matching your selection.