DIY Complete Tissue & Bone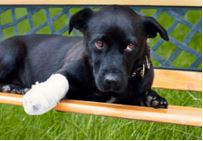 Complete Tissue & Bone (aka BF&C = Bone, Flesh & Cartilage).  See this page for the BF&C recipe. It is the 3rd paragraph down under "Herbal Aids", just don't continue on to make it into the fomentation since we are only making the herbal mix.
Remember, if you intend to use this mix for an equine or camelid, you will need to either leave the Black Walnut hulls out, or substitute with a different herb – I have used Pau 'D Arco in place of Black Walnut with good results.
All the herbs you need to make this are listed below (they will not show up in the store if they are currently Out of Stock, so double check the recipe to make sure.)  I included Pau 'D Arco for your convenience. I personally prefer the powdered herbs.
Showing all 10 results